Why Wait Any Longer? It's Shipping Season and Bulbs are Going Fast!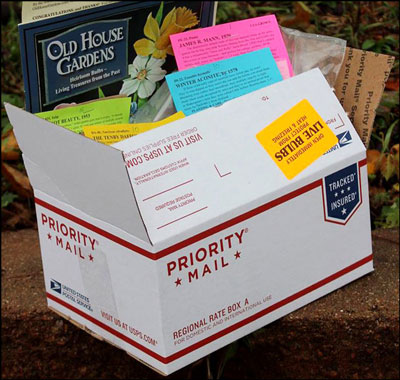 Although we're still waiting for Lilium superbum to arrive from our hurricane-drenched grower's farm in North Carolina, shipping is in full swing and orders have been flying out the door. Woo-hoo!
We expect to ship every order that's here now in the next three weeks, and orders that arrive today or later by the first few days of November.
Please remember that we reserve bulbs on a first-come first-served basis (starting with orders placed last November) and ship to customers in colder zones first. If we have your email address, we'll send you a tracking number when your order is on its way.
Although bulbs have been selling faster than we expected (thank you!), we still have 52 daffodils, 32 tulips, 26 diverse treasures, 15 hyacinths, 13 lilies, 11 crocus, 6 peonies, and 9 samplers available for your gardening pleasure. They won't last forever though, so why not order today?