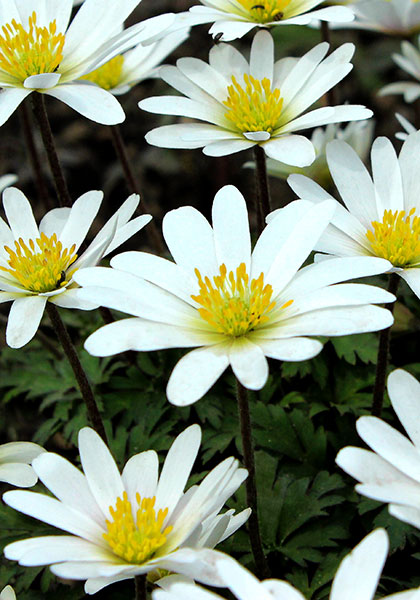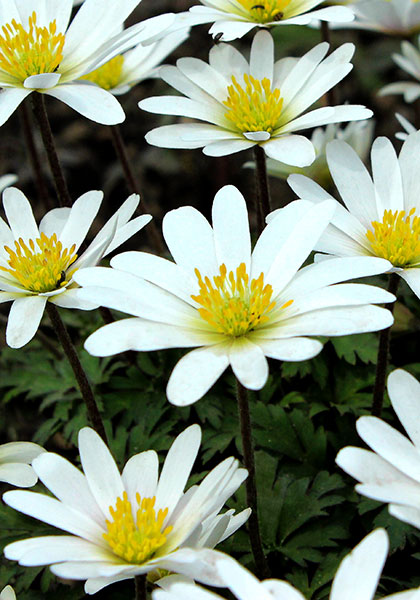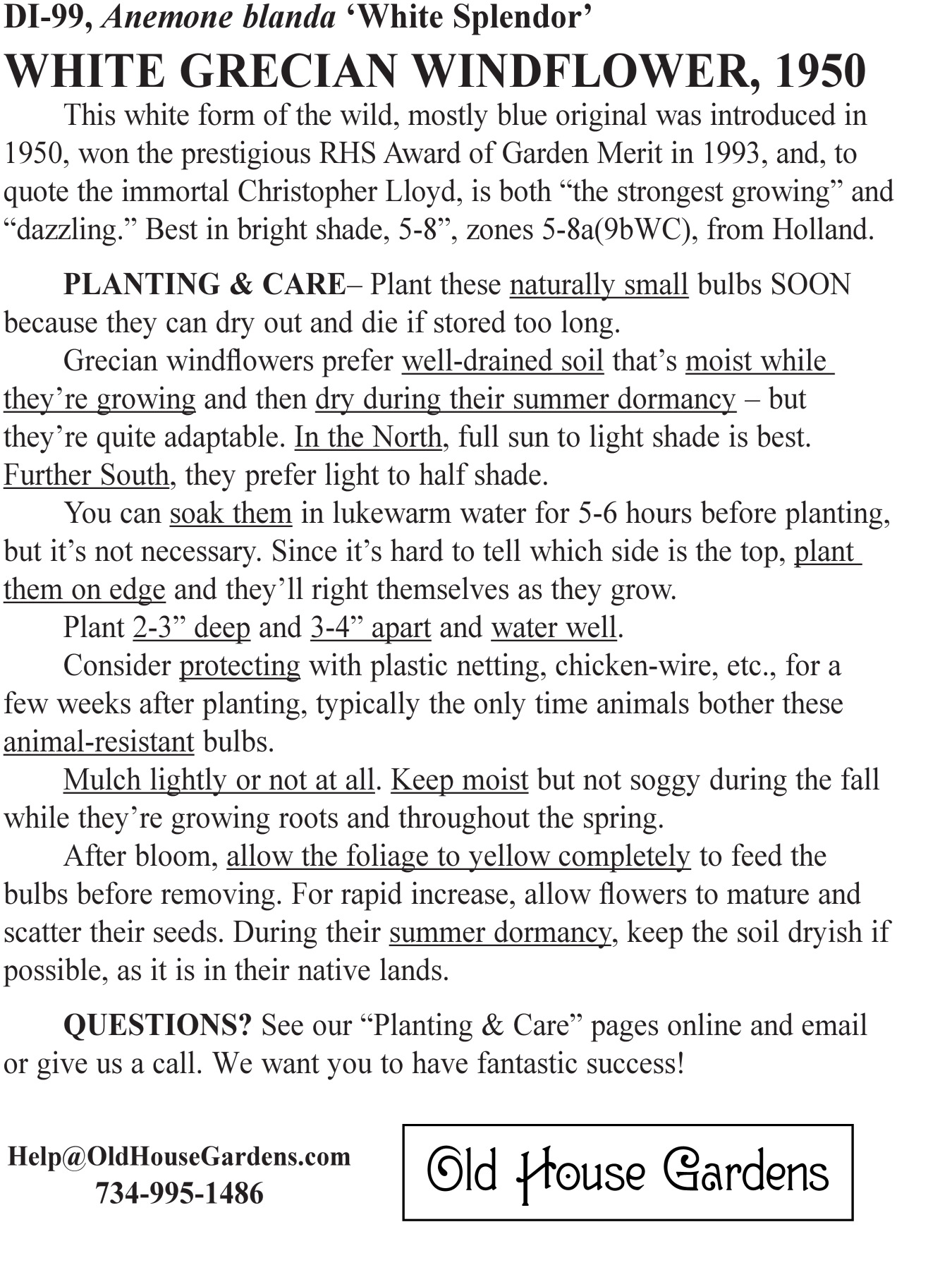 This white form of the wild, mostly blue original (see above) was introduced in 1950, won the RHS Award of Garden Merit in 1993, and, to quote Christopher Lloyd, is both "the strongest growing" and "dazzling." Blooms and naturalizes best in bright shade, 5-8", zones 5a-8a(9bWC), from Holland.
SUB TYPE wildflower, LittleBulbs
ZONES 5a-8a(9bWC)
HEIGHT 4-8"
BLOOM SEASONS spring
LIGHT full sun, half sun, light shade
PLANTING & CARE
Plant these naturally small bulbs ASAP because they can dry out and die if stored too long.
Grecian windflowers prefer well-drained soil that's moist while they're growing and then dry during their summer dormancy — but they're quite adaptable. In the North, full sun to light shade is best. Further South, they prefer light to half shade.
You can soak them in lukewarm water for 5-6 hours before planting, but it's not necessary. Since it's hard to tell which side is the top, plant them on edge and they'll right themselves as they grow.
Plant 2"-3" deep and 3"-4" apart and water well. Consider protecting with plastic netting, chicken-wire, etc., for a few weeks after planting, typically the only time animals bother these animal-resistant bulbs.
Mulch lightly or not at all. Keep moist but not soggy during the fall while they're growing roots and throughout the spring.
After bloom, allow the foliage to yellow completely to feed the bulbs before removing. For rapid increase, allow flowers to mature and scatter their seeds. During their summer dormancy, keep the soil dryish if possible, as it is in their native lands.
Learn more about growing and enjoying Grecian windflower in our Fall Diverse Newsletter Archives.