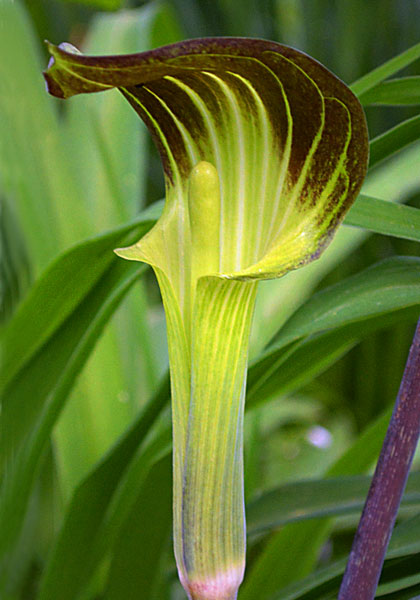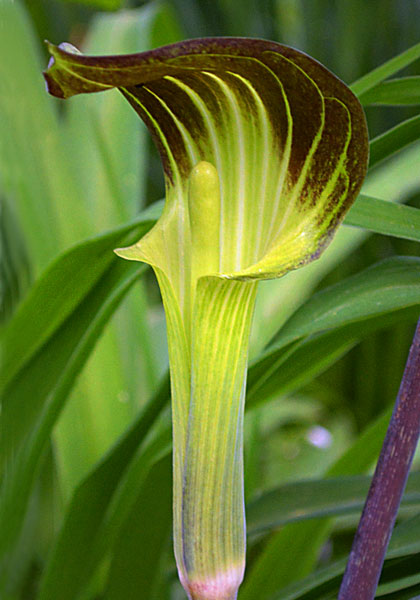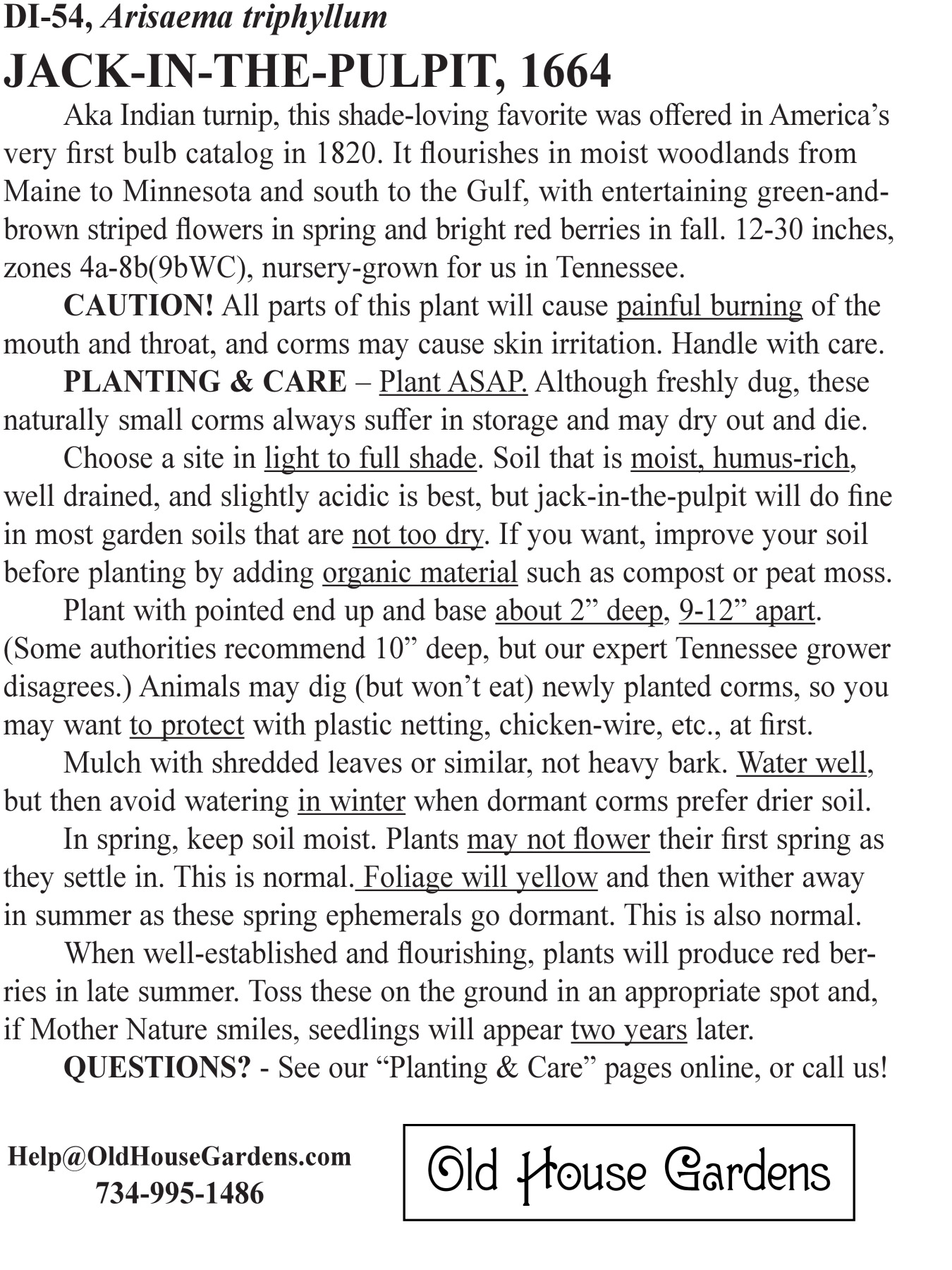 Aka Indian turnip, this shade-loving favorite was offered in America's first bulb catalog by William Prince of New York in 1820. It flourishes in moist woodlands from Maine to Minnesota and south to the Gulf, with entertaining green-and-brown striped flowers in spring and (when well-established) bright red berries in fall. 12-30", zones 4a-8b(9bWC), dormant corms, nursery-grown for us in Tennessee.
SUB TYPE native
ZONES 4a-8b(9bWC)
HEIGHT 12-30"
BLOOM SEASONS spring
SOURCE America, Tennessee
LIGHT light shade
PLANTING & CARE
Plant ASAP when they arrive in October. Although freshly dug, these naturally small corms always suffer in storage and may dry out and die.
Choose a site in light to full shade. Soil that is moist, humus-rich, well drained, and slightly acidic is best, but jack-in-the-pulpit will do fine in most garden soils that are not too dry. If you want, improve your soil before planting by adding organic material such as compost or peat moss.
Plant with pointed end up and base about 2" deep, 9-12" apart. (Some authorities recommend 10" deep, but our expert Tennessee grower disagrees.) Animals may dig (but won't eat) newly planted corms, so you may want to protect with plastic netting, chicken-wire, etc., at first.
Mulch with shredded leaves or similar, not heavy bark. Water well, but then avoid watering in winter when dormant corms prefer drier soil.
In spring, keep soil moist. Plants may not flower their first spring as they settle in. This is normal. Foliage will yellow and then wither away in summer as these spring ephemerals go dormant. This is also normal.
When well-established and flourishing, plants will produce red berries in late summer. Toss these on the ground in an appropriate spot and, if Mother Nature smiles, seedlings will appear two years later.
Learn more about growing and enjoying jack-in-the-pulpit in our Fall Diverse Newsletter Archives.