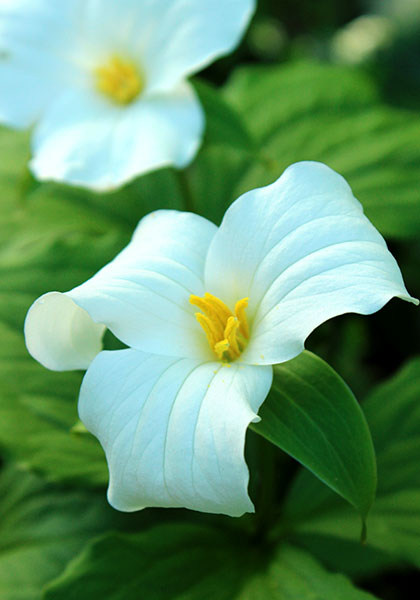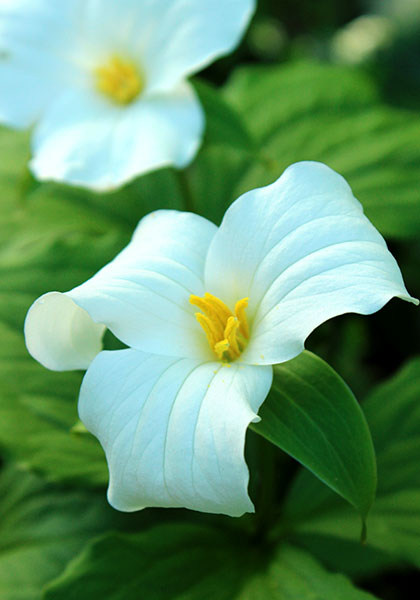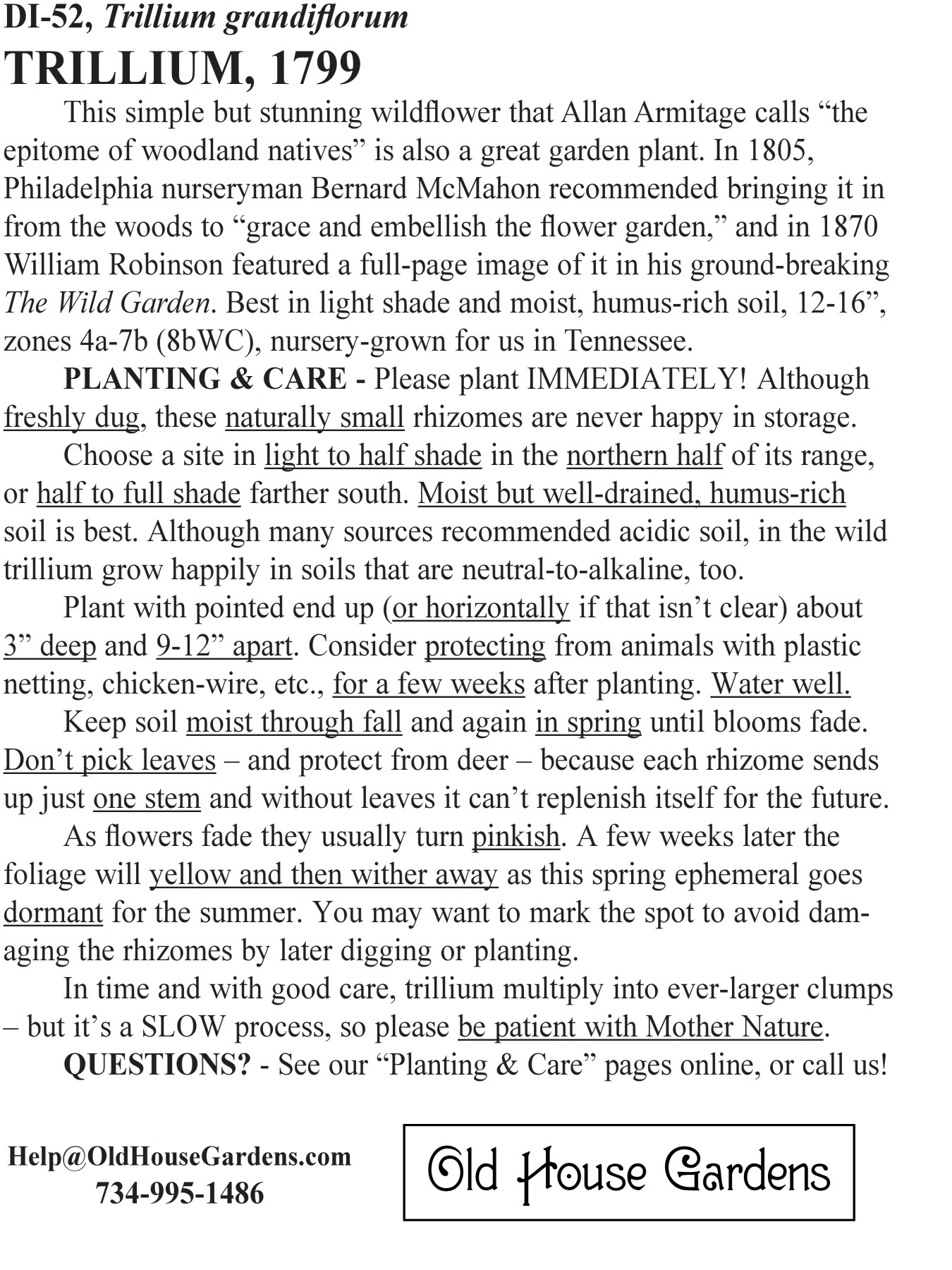 This simple but stunning wildflower that Allan Armitage calls "the epitome of woodland natives" is also a great garden plant. As far back as 1805 Philadelphia nurseryman Bernard McMahon recommended bringing it in from the woods to "grace and embellish the flower-garden," and in 1870 William Robinson featured a full-page image of it in his ground-breaking The Wild Garden. Best in light shade and moist, humus-rich soil, 12-16", zones 4a-7b(8bWC), dormant rhizomes, nursery-grown for us in Tennessee.
SUB TYPE American
ZONES 4a-7b(8bWC)
HEIGHT 12-16"
BLOOM SEASONS late spring
SOURCE America, Tennessee, wildflower, native
PLANTING & CARE
Plant ASAP when they arrive in October. Although ours are always freshly dug, these naturally small rhizomes are never happy in storage.
Choose a site in light to half shade in the northern half of its range, or half to full shade further south. Moist but well-drained, humus-rich soil is best. Although many sources recommended acidic soil, in the wild trillium grow happily in soils that are neutral-to-alkaline, too.
Plant with pointed end up – or horizontally if that isn't clear – about 3" deep and 9-12" apart. Consider protecting from animals with plastic netting, chicken-wire, etc., for a few weeks after planting. Water well.
Keep soil moist through fall and again in spring until blooms fade. Don't pick leaves – and protect them from deer – because each rhizome sends up just one stem and without leaves it can't replenish itself for the future.
As flowers fade they usually turn pinkish. A few weeks later the foliage will yellow and then wither away as this spring ephemeral goes dormant for the summer. This is normal. You may want to mark the spot to avoid damaging the rhizomes by later digging or planting.
In time and with good care, trillium multiply into ever-larger clumps – but it's a SLOW process, so please be patient with Mother Nature.