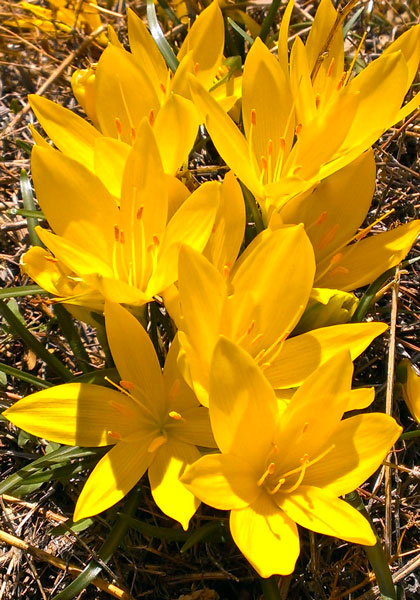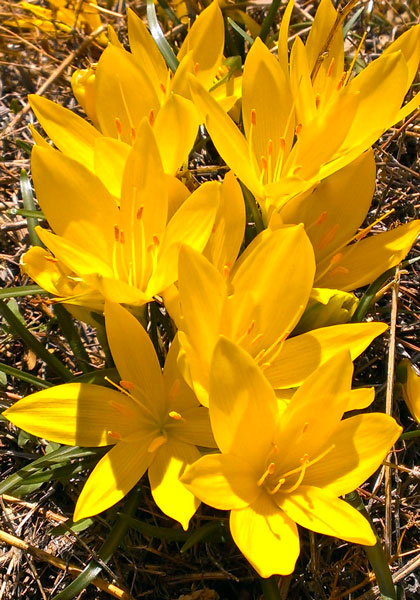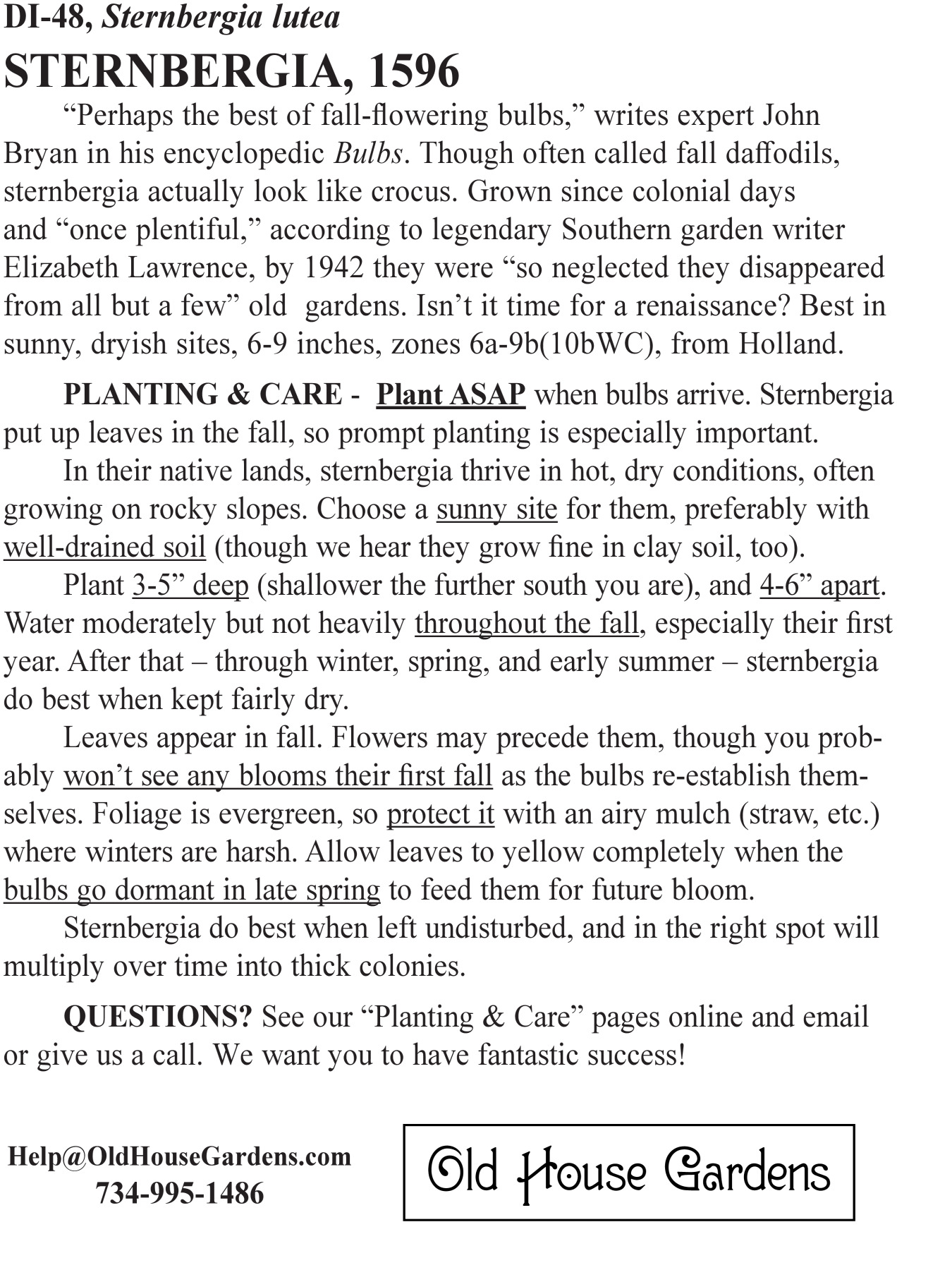 "Perhaps the best of fall-flowering bulbs," writes John Bryan in his encyclopedic Bulbs. Often called fall daffodils, sternbergia look more like big, lemon-yellow crocus. They do best in sunny sites that are dryish in summer and not too harsh in winter. (Learn more.) Though grown since colonial days and "once plentiful" according to Elizabeth Lawrence, by 1942 they were "so neglected they disappeared from all but a few" old gardens. Isn't it time for a renaissance? 6-9", zones 6a-9b(10bWC), from Holland.
SUB TYPE wildflower, LittleBulbs
ZONES 6a-9b(10bWC)
HEIGHT 6-9"
BLOOM SEASONS fall
LIGHT full sun, half sun
PLANTING & CARE
Plant ASAP when bulbs arrive in October. Since Sternbergia put up leaves in the fall, prompt planting is especially important.
In their native lands, Sternbergia thrive in hot, dry conditions, often growing on rocky slopes. Choose a sunny site for them, preferably with well-drained soil (though we hear they grow fine in clay soil, too).
Plant 3-5 inches deep (shallower the further south you are), and 4-6 inches apart. Water moderately but not heavily throughout the fall, especially their first year. After that — through winter, spring, and early summer — Sternbergia do best when kept fairly dry.
Leaves appear in fall. Flowers may precede them, though you may not see any blooms their first fall as the bulbs re-establish themselves. Foliage is evergreen, so protect it with an airy mulch (straw, etc.) where winters are harsh. Allow it to yellow completely when the bulbs go dormant in late spring to feed the bulbs for future bloom.
Sternbergia do best when left undisturbed, and in the right spot will multiply over time into thick colonies.