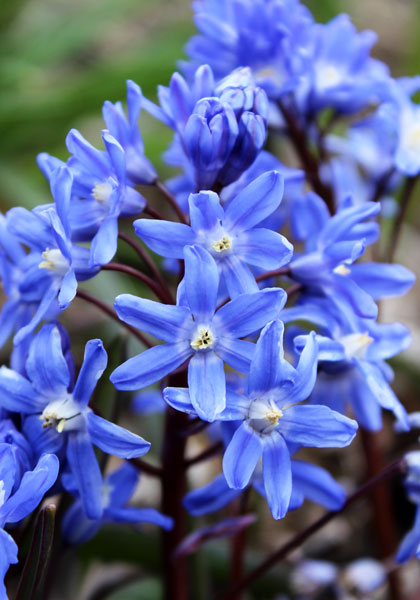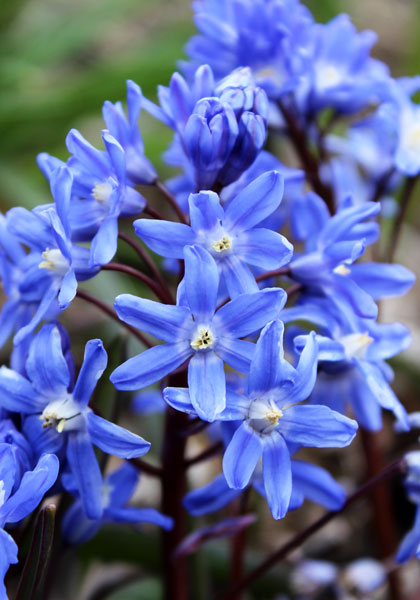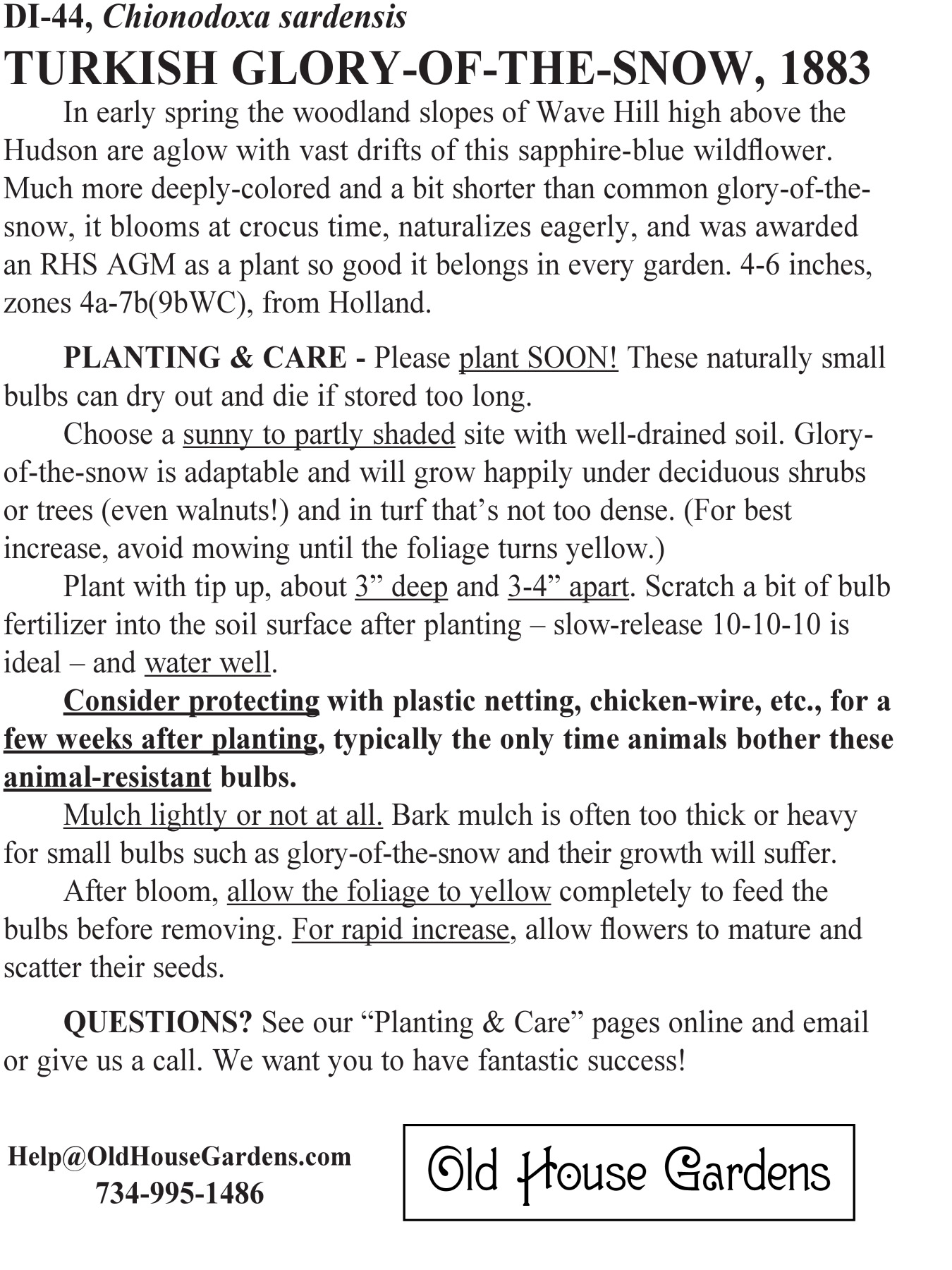 In early spring the woodland slopes of Wave Hill high above the Hudson are aglow with vast drifts of this sapphire-blue wildflower. Much more deeply-colored and a bit shorter than common glory-of-the-snow, it blooms at crocus time, naturalizes eagerly, and was awarded an RHS AGM as a plant so good it belongs in every garden. 4-6", zones 4a-7b(9bWC), from Holland.
SUB TYPE wildflower, LittleBulbs
ZONES 4a-7b(9bWC)
HEIGHT 4-6"
BLOOM SEASONS early spring
LIGHT half sun, light shade
PLANTING & CARE
Plant ASAP when you receive them in October. These naturally small bulbs can dry out and die if stored too long.
Choose a sunny to partly shaded site with well-drained soil. Turkish glory-of-the-snow is adaptable and will grow happily under deciduous shrubs or trees (even walnuts!) and in turf that's not too dense. (For best increase, avoid mowing till the foliage turns yellow.)
Plant with tip up, about 3" deep and 3"-4" apart. Scratch a bit of bulb fertilizer into the soil surface after planting — slow-release 10-10-10 is ideal — and water well.
Consider protecting with plastic netting, chicken-wire, etc., for a few weeks after planting, typically the only time animals bother these animal-resistant bulbs.
Mulch lightly or not at all. Bark mulch is often too thick or heavy for small bulbs such as glory-of-the-snow and their growth will suffer.
After bloom, allow the foliage to yellow completely to feed the bulbs before removing. For rapid increase, allow flowers to mature and scatter their seeds.
Learn more about growing and enjoying glory-of-the-snow at our Fall Diverse Newsletter Archives.