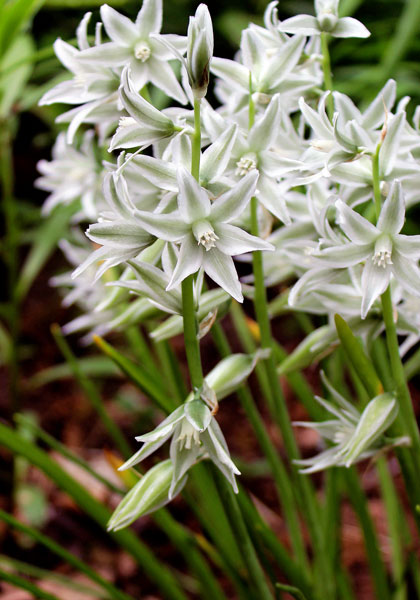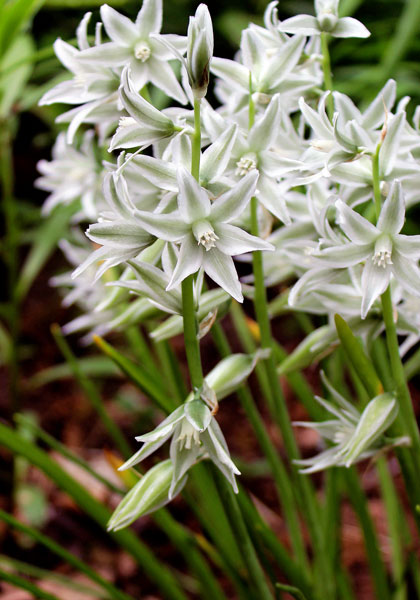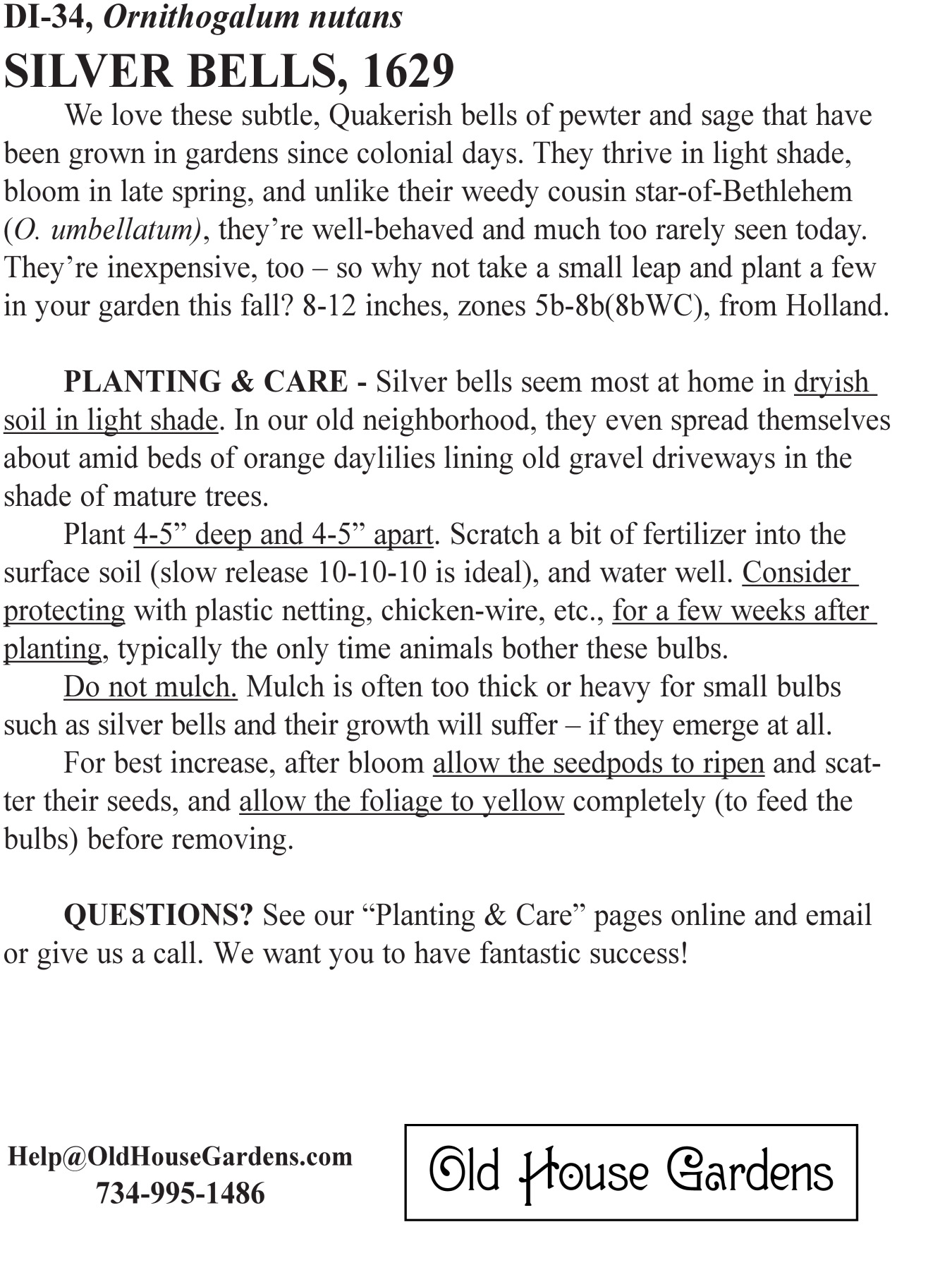 We love these subtle, Quakerish bells of silver and sage that have been grown since colonial days. They thrive in light shade, bloom in late spring, and are much too rarely seen today. They're cheap, too – so why not take a small leap and try a few? 8-12", zones 5b-8b, from Holland.
SUB TYPE wildflower, LittleBulbs
ZONES 5b-8b
HEIGHT 8-12"
BLOOM SEASONS late spring
LIGHT full sun, half sun, light shade
PLANTING & CARE
Silver bells seem most at home in dryish soil in light shade. In our old neighborhood, they even spread themselves about amid beds of common orange daylilies lining old gravel driveways in the shade of mature trees.
Plant 4"-5" deep and 4"-5" apart. Scratch a bit of fertilizer into the surface soil (slow release 10-10-10 is ideal), and water well. Consider protecting with plastic netting, chicken-wire, etc., for a few weeks after planting, typically the only time pests bother these animal-resistant bulbs.
Do not mulch. Mulch is often too thick or heavy for small bulbs such as silver bells and their growth will suffer — if they emerge at all.
For best increase, after bloom allow the seedpods to ripen and scatter their seeds, and allow the foliage to yellow completely (to feed the bulbs) before removing.