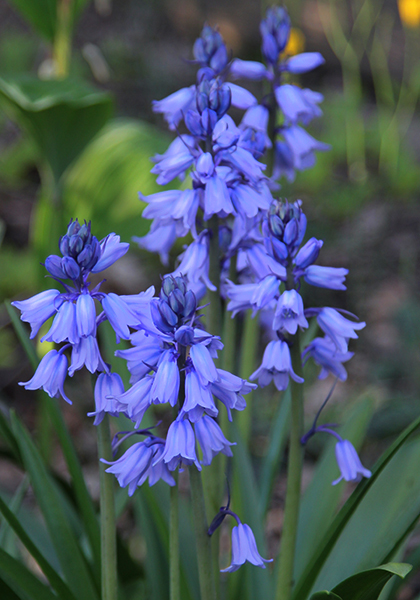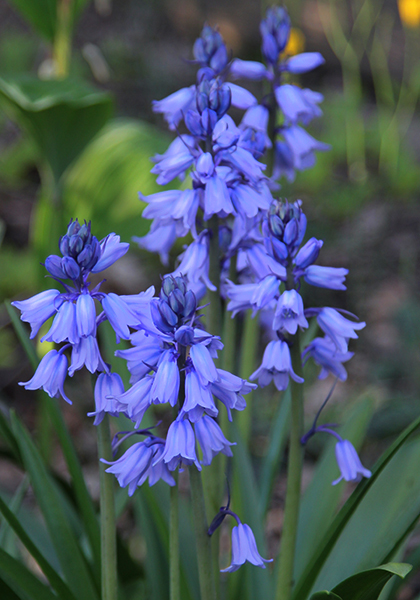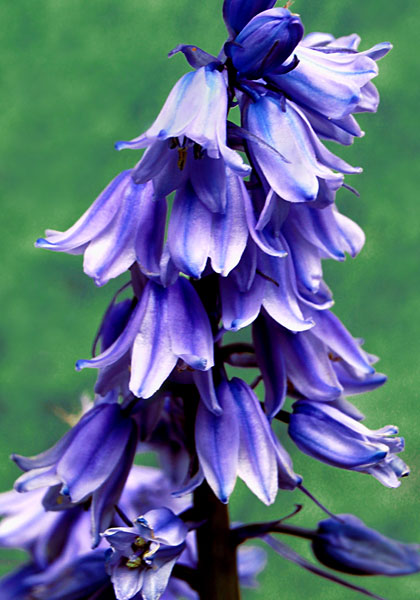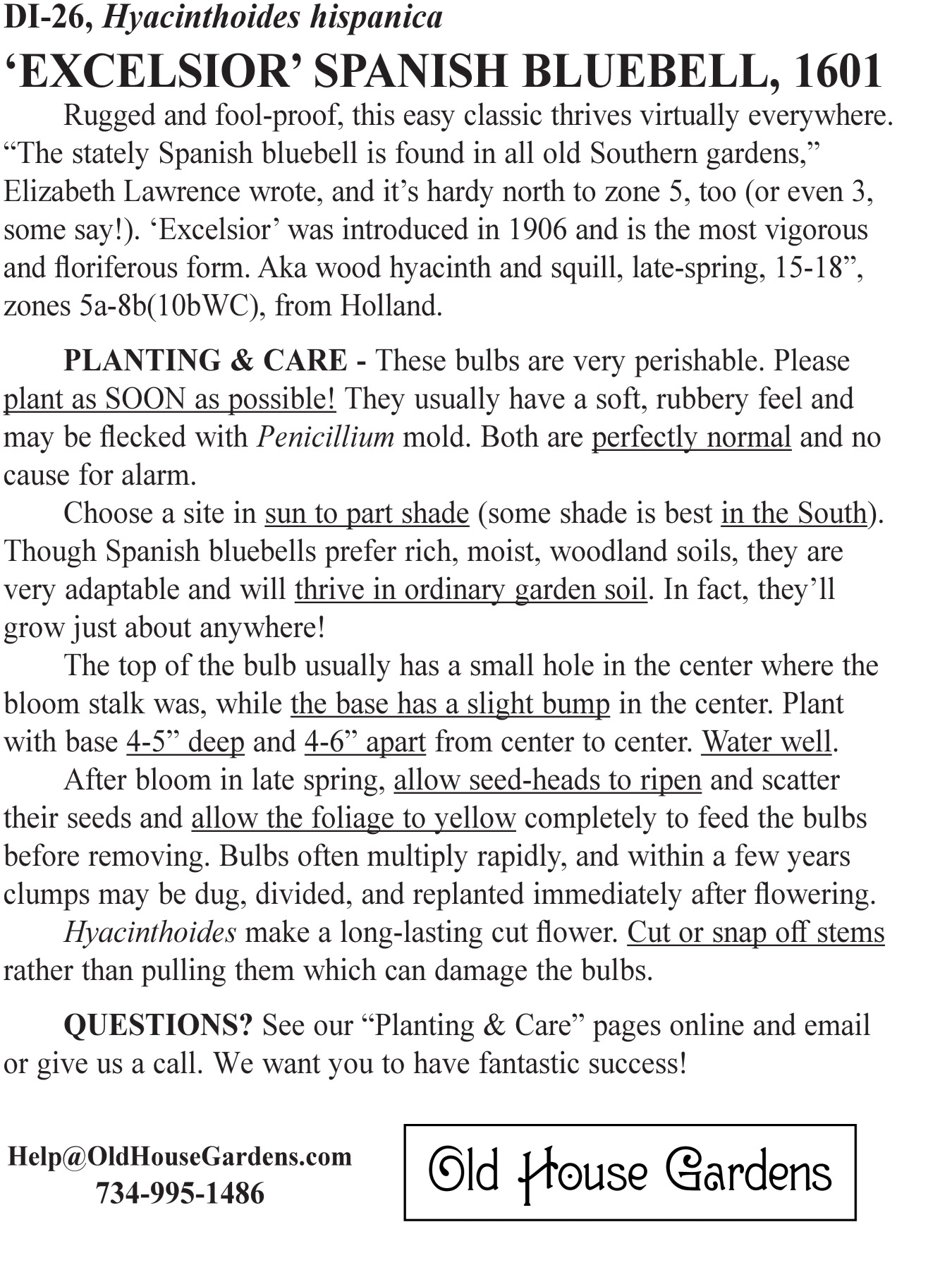 Rugged and fool-proof, this easy classic thrives virtually everywhere. "The stately Spanish bluebell is found in all old Southern gardens," Elizabeth Lawrence wrote, and it's hardy north to zone 5, too (or even 3, some say!). 'Excelsior' dates back to 1906 and is the most vigorous and floriferous form. Aka wood hyacinth, squill, late spring blooming, 15-18", zones 5a-8b(10bWC), from Holland.
SUB TYPE wildflower
ZONES 5a-8b(10bWC)
HEIGHT 15-18"
BLOOM SEASONS late spring
LIGHT full sun, half sun, light shade
PLANTING & CARE
Plant ASAP when you receive them in October. Hyacinthoides bulbs are very perishable.
Choose a site in sun to part shade (some shade is best in the South). Though Spanish bluebells prefer rich, moist, woodland soils, they are very adaptable and will thrive in ordinary garden soil. In fact, they'll grow just about anywhere — and they're widely animal-resistant! Plant with bases 4"-5" deep and 4"-6" apart from center to center. Water well.
After bloom in late spring, allow seed-heads to ripen and scatter their seeds and allow the foliage to yellow completely to feed the bulbs before removing. Bulbs often multiply rapidly, and within a few years clumps may be dug, divided, and replanted immediately after flowering.
Hyacinthoides make a long-lasting cut flower. Cut or snap off stems rather than pulling them which can damage the bulbs.
Learn more about growing and enjoying Spanish bluebells at our Fall Diverse Newsletter Archives.