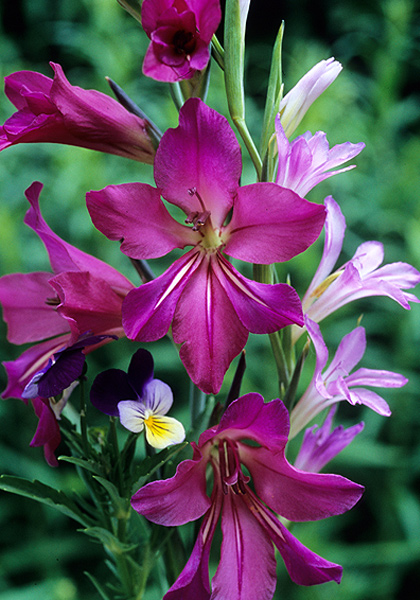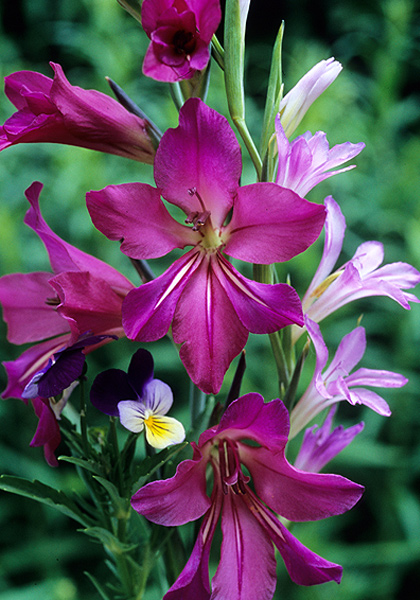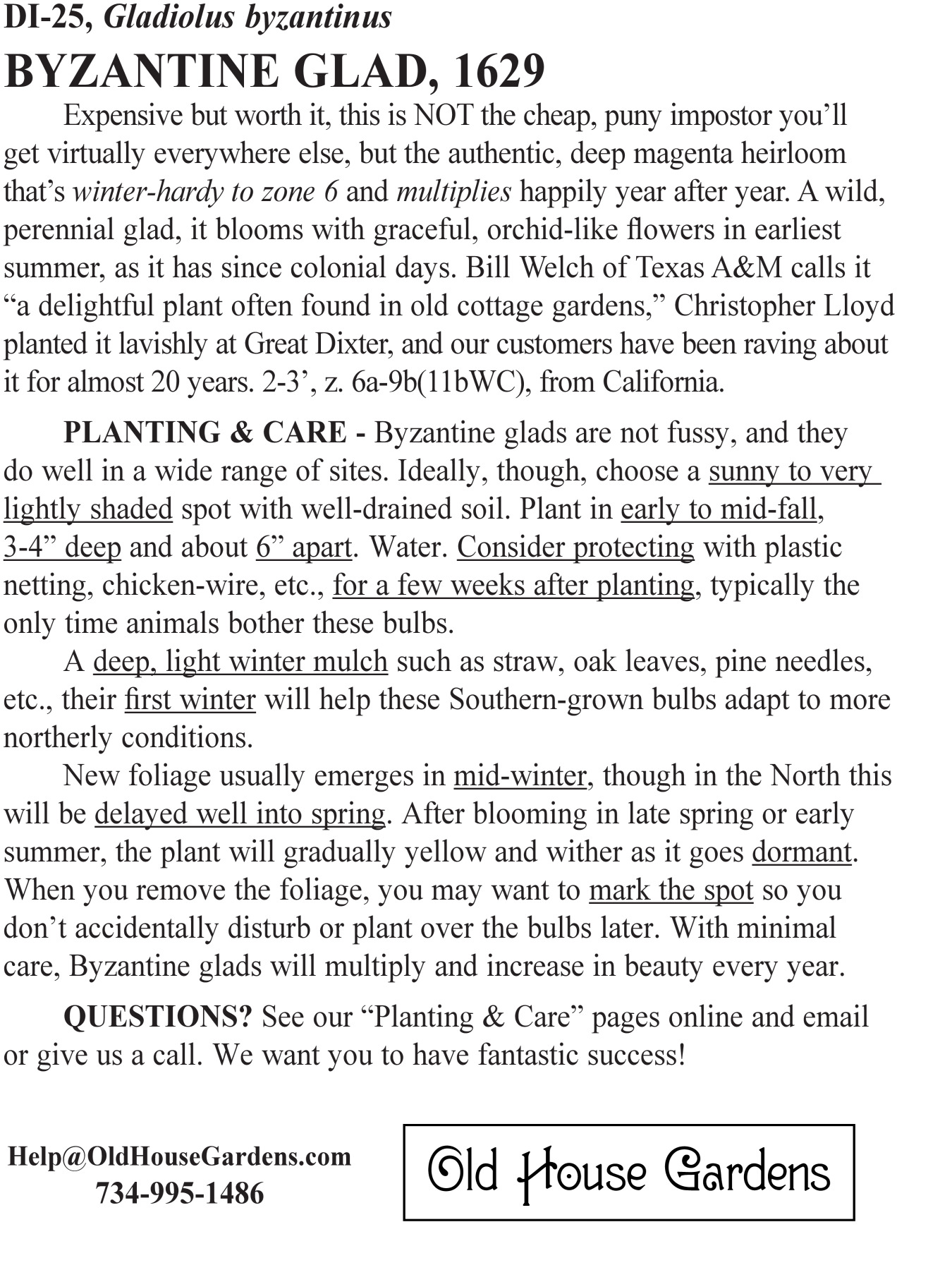 Expensive but worth it, this is NOT the puny, cheap impostor you'll get virtually everywhere else, but the authentic, deep magenta heirloom that's winter hardy to zone 6 and multiplies happily year after year. A wild, perennial glad, it blooms with graceful, orchid-like flowers in earliest summer as it has since colonial days. Bill Welch of Texas A&M calls it "a delightful plant often found in old cottage gardens," Christopher Lloyd planted it lavishly at Great Dixter, and our customers rave about it! Aka G. communis var. byzantinus 'Cruentus', 24-36", zones 6a-9b(11bWC), from California. Learn more.
TYPE species, hardy
SUB TYPE species, hardy, perennial, American, flag, flags, wildflower
ZONES 6a-9b(11bWC)
HEIGHT 24-36"
BLOOM SEASONS early summer
SOURCE California, America, United States
LIGHT full sun
PLANTING & CARE
For more information on our many SPRING-planted glads, click here.
Fall-planted Byzantine glads are not fussy, and they do well in a wide range of sites. Ideally, though, choose a sunny to very lightly shaded spot with well-drained soil.
Plant in early to mid-fall, 3"-4" deep and about 6" apart. Water. Consider protecting with plastic netting, chicken-wire, etc., for a few weeks after planting, typically the only time these animal-resistant bulbs are bothered.
Their first winter, a deep, light winter mulch such as straw, oak leaves, pine needles, etc., will help these Southern-grown bulbs adapt to more northerly conditions.
New foliage usually emerges in mid-winter — though in the North this will be delayed well into spring. After blooming in late spring or early summer, the plant will gradually yellow and wither as it goes into dormancy. When you remove the foliage, you may want to mark the spot so you don't accidentally disturb or plant over them later. With minimal care, Byzantine glads will multiply and increase in beauty every year.
Learn more about growing and enjoying Byzantine glads at our Fall Diverse Newsletter Archives.