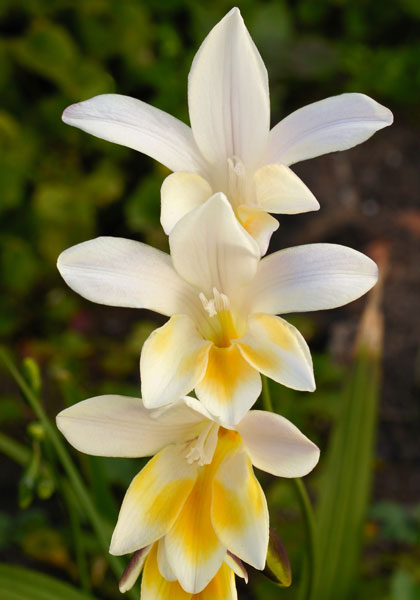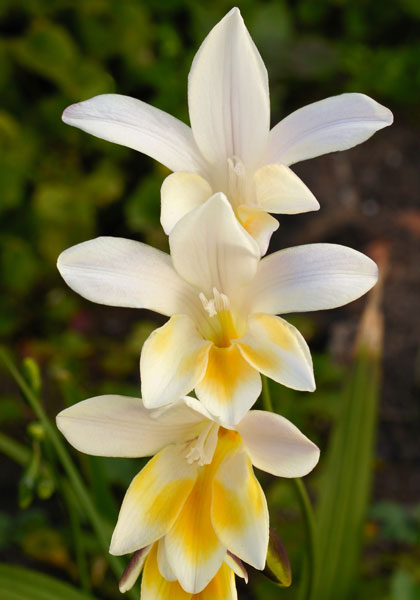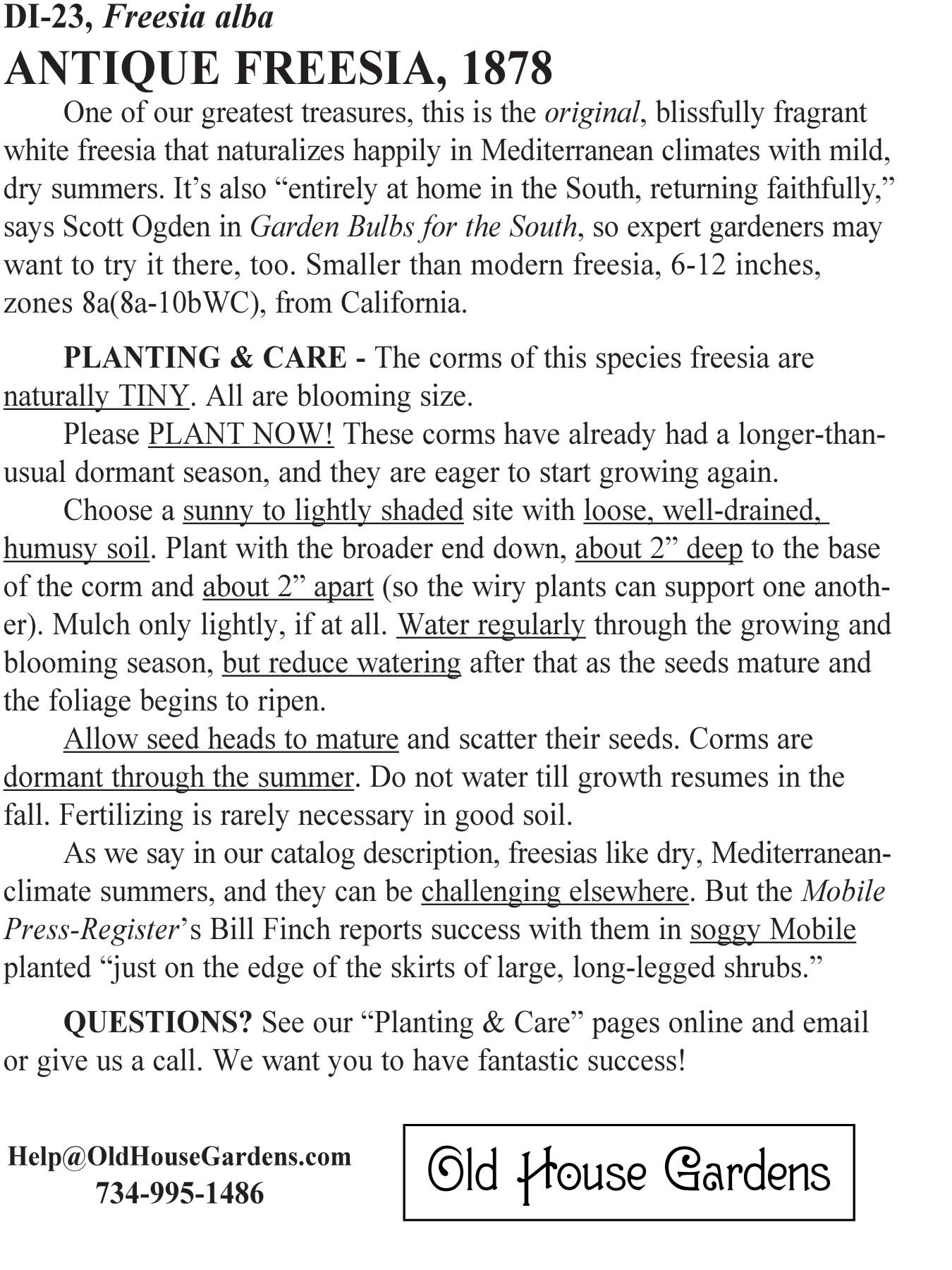 One of our greatest treasures, this is the original, blissfully fragrant, wild white freesia that naturalizes happily in Mediterranean climates with mild, dry summers. It's also "entirely at home in the South, returning faithfully," says Scott Ogden in Garden Bulbs for the South, so expert gardeners may want to try it there, too. Smaller than modern forms, 6-12", zones 8a-8a(10bWC), grown for us in California.
SUB TYPE American, wildflower, LittleBulbs
ZONES 8a-8a(10bWC)
HEIGHT 6-12"
BLOOM SEASONS spring
SOURCE California, America, United States
LIGHT full sun
PLANTING & CARE
The corms of this species freesia are naturally TINY. Plant ASAP when you receive them in October. By then they have already had a longer-than-usual dormant season, and they are eager to start growing again.
Choose a sunny to lightly shaded site with loose, well-drained, humusy soil. Plant with the broader end down, about 2" deep to the base and about 2" apart (so the wiry plants can support one another). Mulch only lightly, if at all. Water regularly through the growing and blooming season, but reduce watering after that as the seeds mature and the foliage begins to ripen.
After bloom, allow the seed heads to mature and scatter their seeds. Corms are dormant through the summer. Do not water till growth resumes in the fall. Fertilizing is rarely necessary in good soil.
Freesias like dry, Mediterranean-climate summers and are challenging elsewhere. If you're a skilled, attentive gardener, though, you might like to give them a try in the Southwest, Texas, or Southeast. The Mobile Press-Register's Bill Finch, for example, reports that they bloom well for him in soggy Mobile where he plants them "just on the edge of the skirts of large, long-legged shrubs" which help to keep them dry in summer.
Learn how to use freesia in bouquets at our Bulbs as Cut-Flowers page.