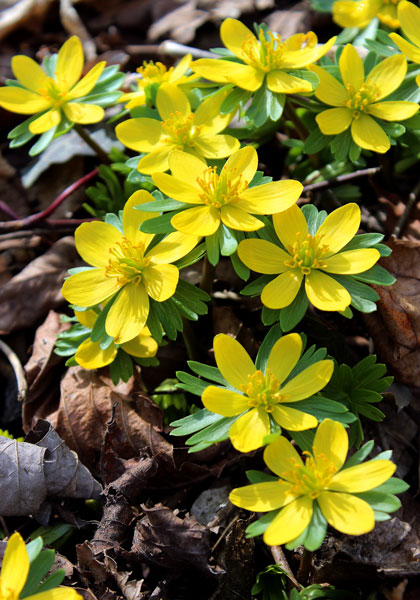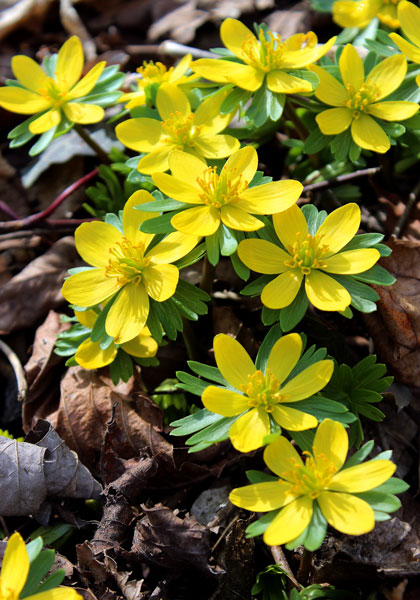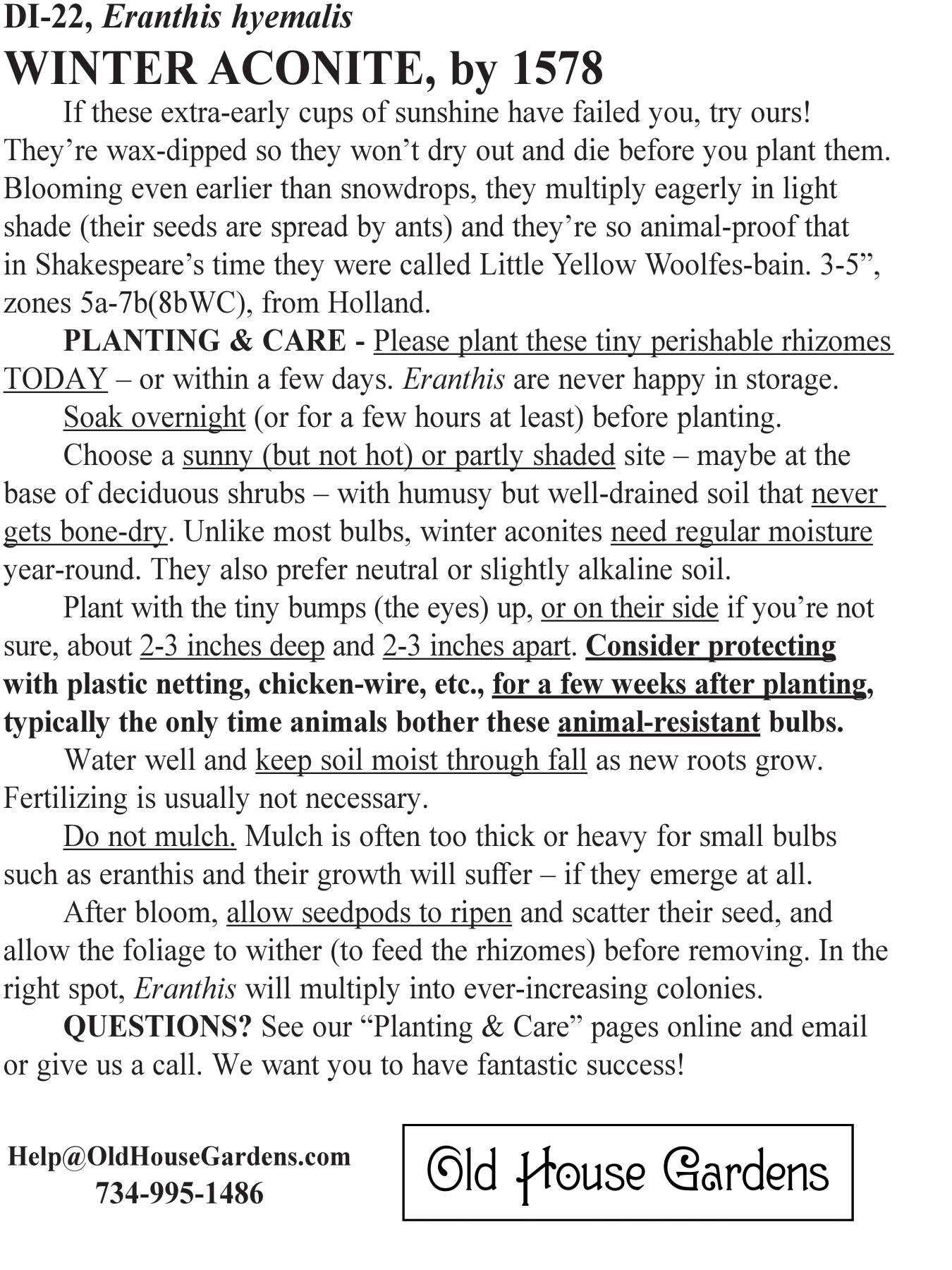 If these extra-early cups of sunshine have failed you, try ours! Blooming even earlier than snowdrops, they multiply eagerly in light shade (their seeds are spread by ants) and are so animal-proof that the Elizabethans called them Little Yellow Woolfes-bain. 3-5", zones 5a-7b(8bWC), from Holland.
SUB TYPE wildflower
ZONES 5a-7b(8bWC)
HEIGHT 3-5"
BLOOM SEASONS very early spring
LIGHT half sun, light shade
PLANTING & CARE
Plant these tiny perishable rhizomes ASAP when you receive them in October. Delayed planting is the most common cause of failure with eranthis.
Choose a sunny (but not hot) or partly shaded site — maybe at the base of deciduous shrubs — with humusy but well-drained soil that never gets bone-dry. Unlike most bulbs, winter aconites need regular moisture year-round. They also prefer neutral or slightly alkaline soil.
Plant with the tiny bumps (the eyes) up, or on their side if you're not sure, about 2-3 inches deep and 2-3 inches apart. Consider protecting with plastic netting, chicken-wire, etc., for a few weeks after planting, typically the only time pests bother these animal-resistant bulbs. Water well and keep soil moist through fall as new roots grow. Fertilizing is usually not necessary.
Do not mulch. Mulch is often too thick or heavy for small bulbs such as eranthis and their growth will suffer — if they emerge at all.
After bloom, allow seedpods to ripen and scatter their seed, and allow the foliage to wither (to feed the rhizomes) before removing. In the right spot, Eranthis will multiply into ever-increasing colonies.