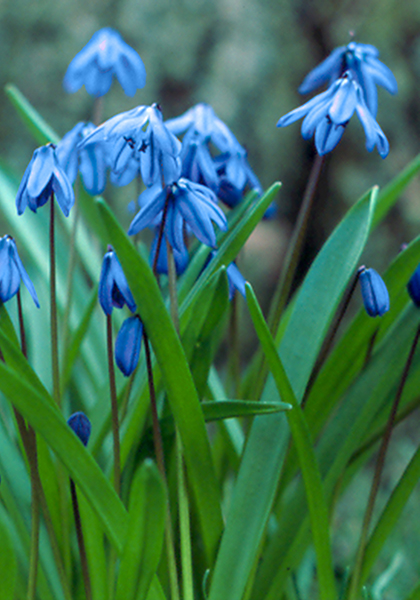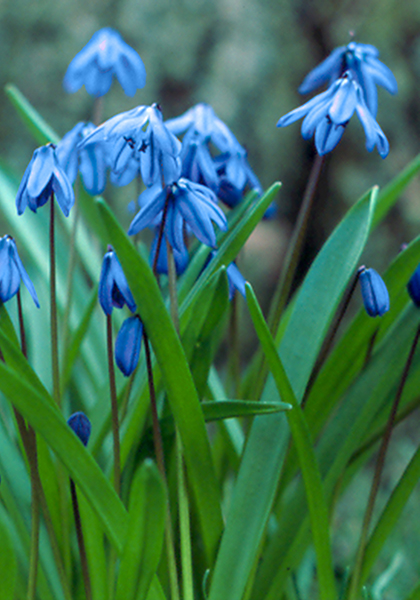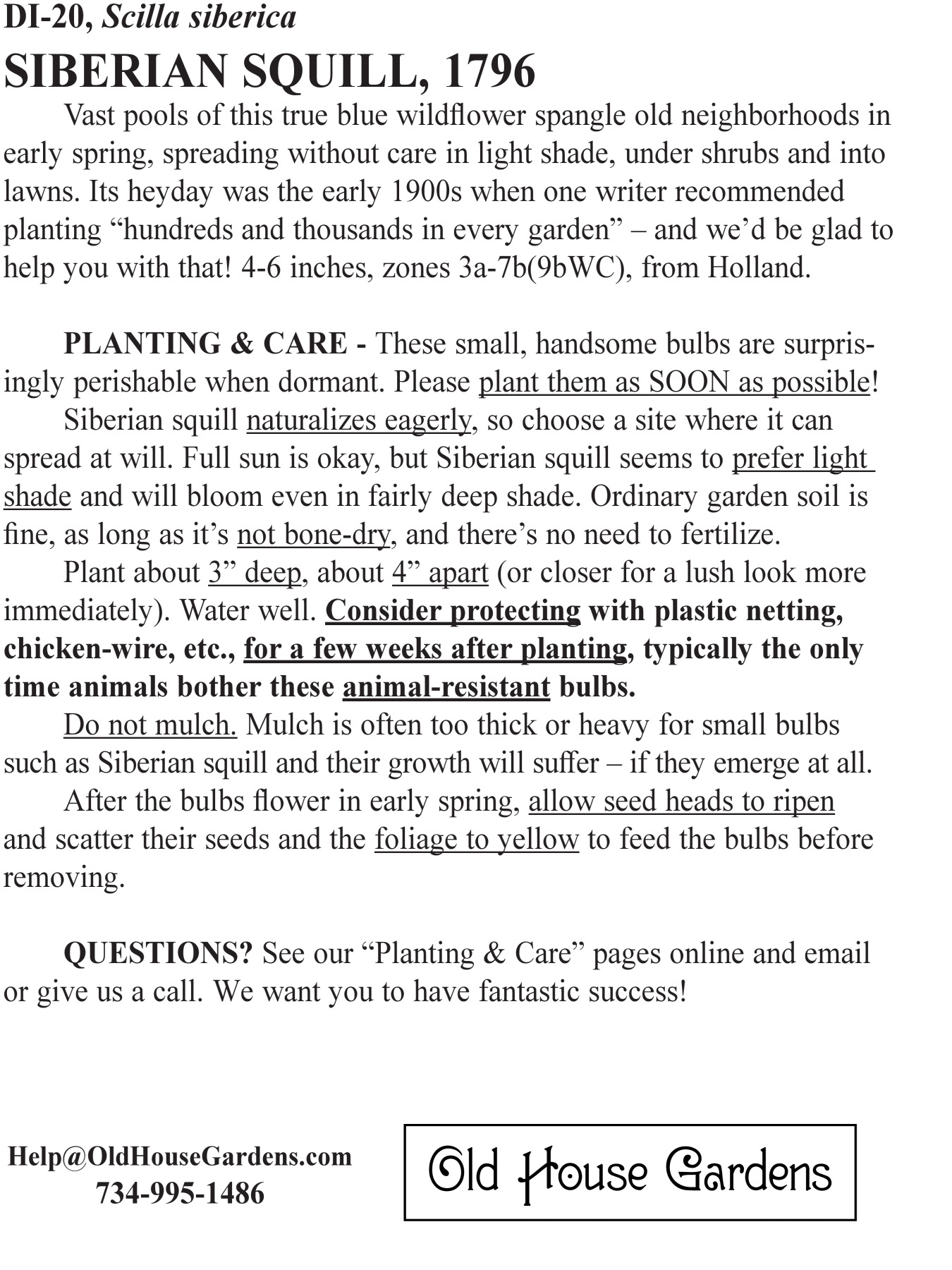 Vast pools of this true blue wildflower spangle many old neighborhoods in very early spring, spreading without care in light shade, under shrubs and into lawns. Grown in America by 1830, its heyday was the early 1900s when one writer recommended planting "hundreds and thousands in every garden." We'd be happy to help you with that! 4-6", zones 3a-7b(9bWC), from Holland.
SUB TYPE wildflower, LittleBulbs
ZONES 3a-7b(9bWC)
HEIGHT 4-6"
BLOOM SEASONS very early spring
LIGHT full sun, half sun, light shade
PLANTING & CARE
These small, handsome bulbs are surprisingly perishable when dormant. Please plant them ASAP when they arrive in October.
Siberian squill naturalizes eagerly, so choose a site where it can spread at will. Full sun is okay, but Siberian squill seems to prefer light shade and will bloom even in fairly deep shade. Ordinary garden soil is fine, as long as it's not bone-dry, and there's no need to fertilize.
Plant about 3" deep, about 4" apart (or closer for a lush look sooner). Water well. Consider protecting with plastic netting, chicken-wire, etc., for a few weeks after planting, typically the only time critters bother these animal-resistant little bulbs.
Do not mulch. Mulch is often too thick or heavy for small bulbs such as Siberian squill and their growth will suffer — if they emerge at all.
After the bulbs flower in early spring, allow seed heads to ripen and scatter their seeds and the foliage to yellow to feed the bulbs before removing.