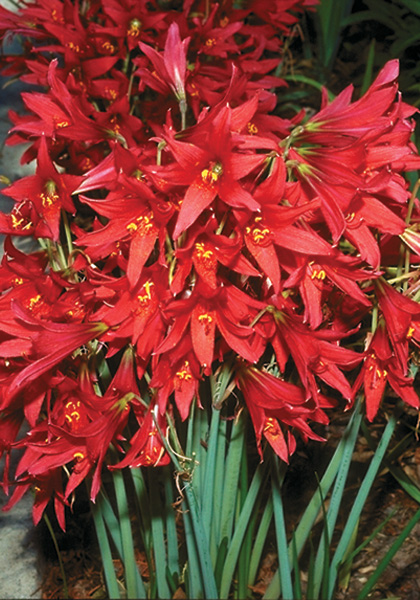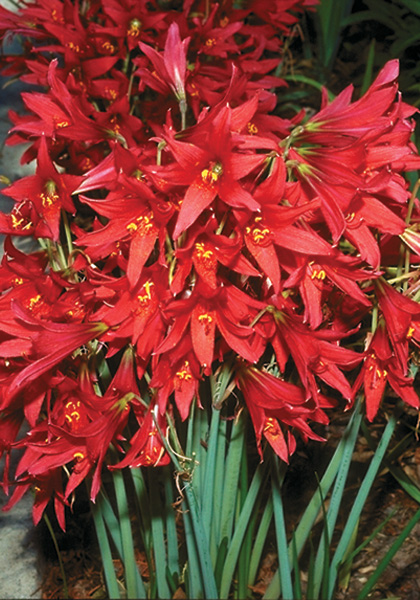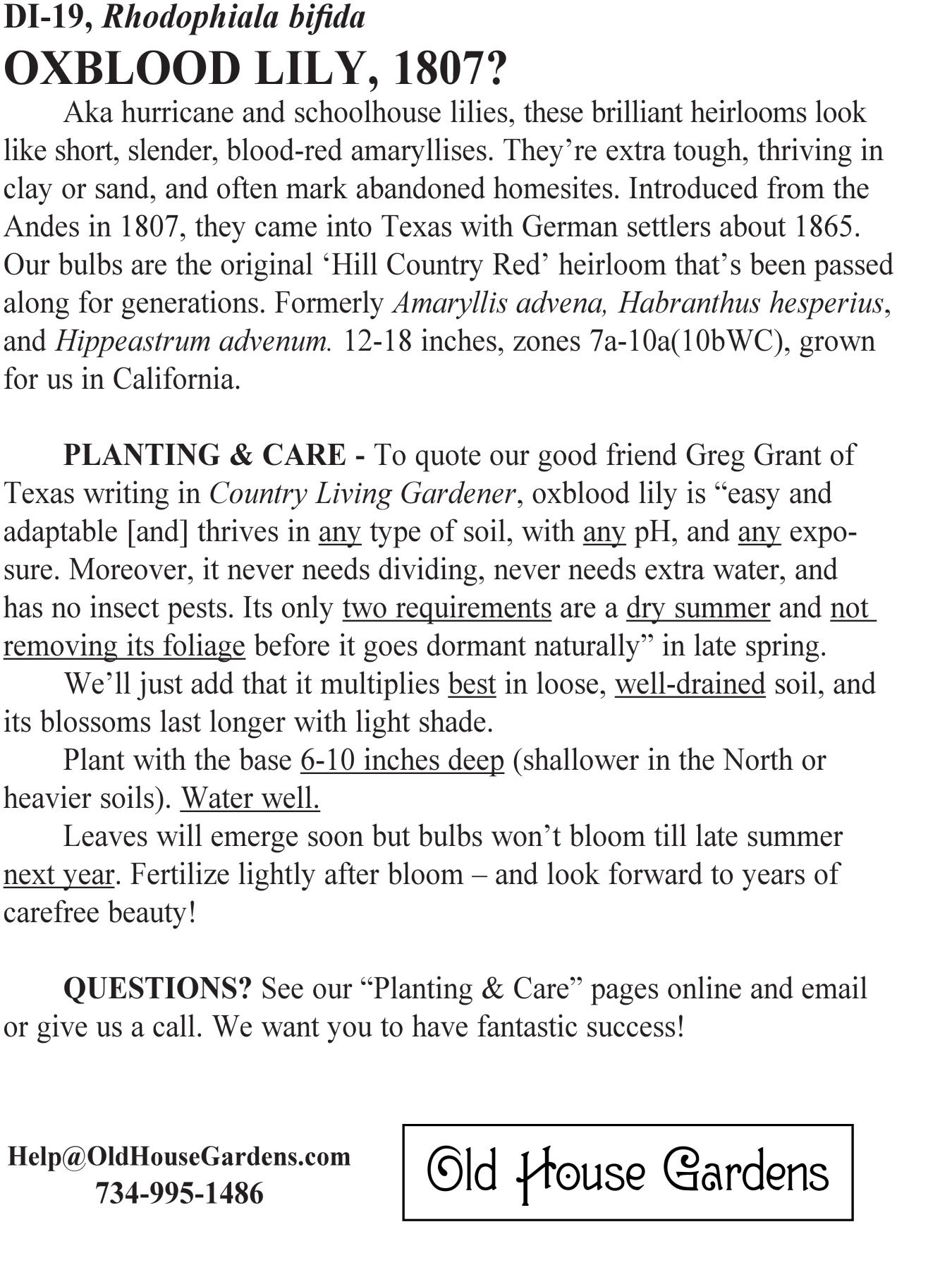 Also called hurricane and schoolhouse lilies, these brilliant heirlooms look like short, slender, blood-red amaryllises. Extra tough, they thrive in clay or sand and often mark abandoned homesites. They were introduced from the Andes in 1807, brought to Texas by German settlers about 1865, and were offered by the Lily Nursery of Jacksonville, Florida, by 1881. Ours is the true 'Hill Country Red' heirloom, formerly Amaryllis advena, Habranthus hesperius, and Hippeastrum advenum, 12-18", zones 7a-10b, from California.
SUB TYPE American, wildflower
ZONES 7a-10b
HEIGHT 12-18"
BLOOM SEASONS late summer, fall
SOURCE California, America, United States
LIGHT full sun, half sun
PLANTING & CARE
To quote our friend Greg Grant of Texas writing in Country Living Gardener, oxblood lily is "easy and adaptable [and] thrives in any type of soil, with any pH, and any exposure. Moreover, it never needs dividing, never needs extra water, and has no insect pests. Its only two requirements are a dry summer and not removing its foliage before it goes dormant naturally" in late spring.
We'll just add that it multiplies best in loose, well-drained soil, and its blossoms last longer with light shade. Plant with the base 8-10 inches deep. Water well. Leaves will emerge soon but bulbs won't bloom till late summer next year (or even later). Fertilize lightly after bloom — and look forward to years of carefree beauty!
Learn more about growing and enjoying oxblood lilies at our Fall Diverse Newsletter Archives.