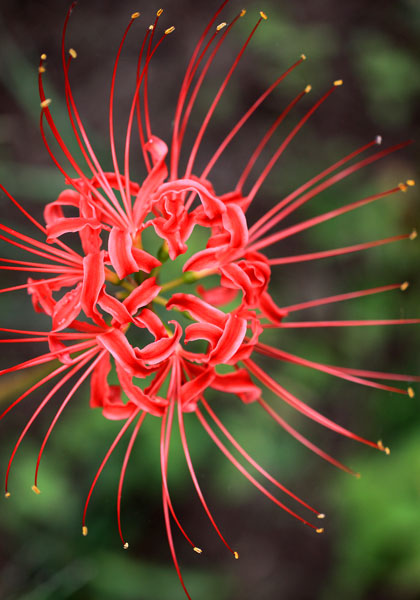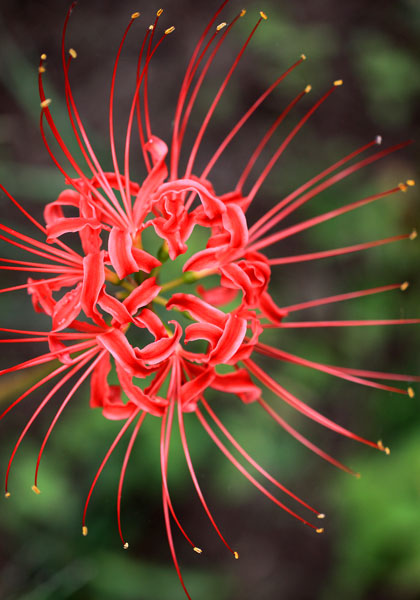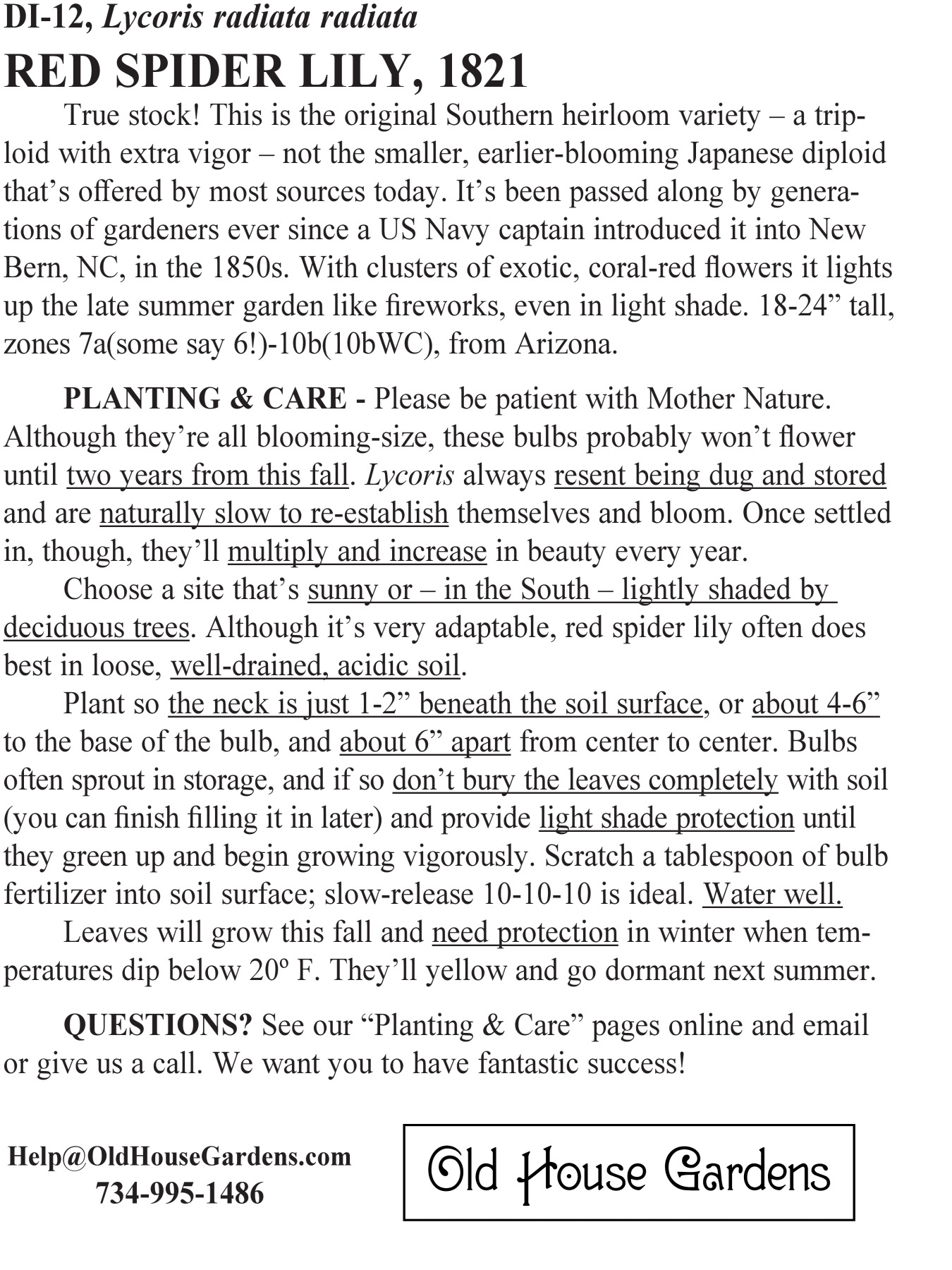 This is the original Southern heirloom – a triploid, which gives it extra vigor – not the smaller, earlier-blooming Japanese diploid that most sources offer today. Legend has it that it was introduced into New Bern, NC, by a US Navy captain in the 1850s and spread across the country from there. With clusters of exotic, coral-red flowers, it lights up the late summer garden like fireworks, even in light shade. 18-24", zones 7a-10b, from Arizona.
SUB TYPE American, wildflower
ZONES 7a-10b
HEIGHT 18-24"
BLOOM SEASONS late summer, fall
SOURCE Arizona, United States
LIGHT full sun, half sun, light shade
PLANTING & CARE
Choose a site that's sunny or — in the South — partially shaded. Red spider lily is highly adaptable but often does best in loose, well-drained, acidic soil.
Plant in the fall so that the neck of the bulb is just an inch or so beneath the surface, or about 5"-6" to the base of the bulb, and about 6" apart from center to center. Scratch a tablespoon of bulb fertilizer into the surface soil; slow-release 10-10-10 is ideal. Water well.
Leaves will emerge the first fall and will need protection over the winter when temperatures dip below 20 F. They will yellow and go dormant next summer.
Flowers will appear the following fall — or even the year after. Please be patient. Though our bulbs are all blooming-size and freshly harvested by our Texas grower, Lycoris always resent transplanting and storage and are naturally slow to re-establish themselves and bloom again. Once settled in, though, they will multiply and increase in beauty year after year.
Learn more about growing and enjoying spider lilies at our Fall Diverse Newsletter Archives.