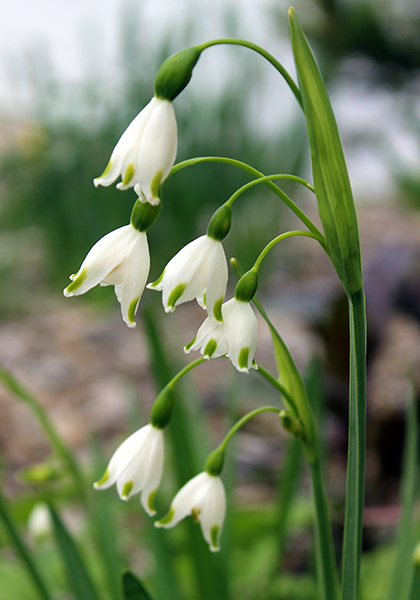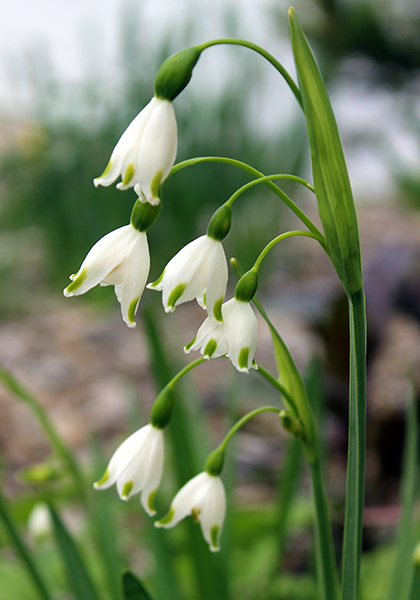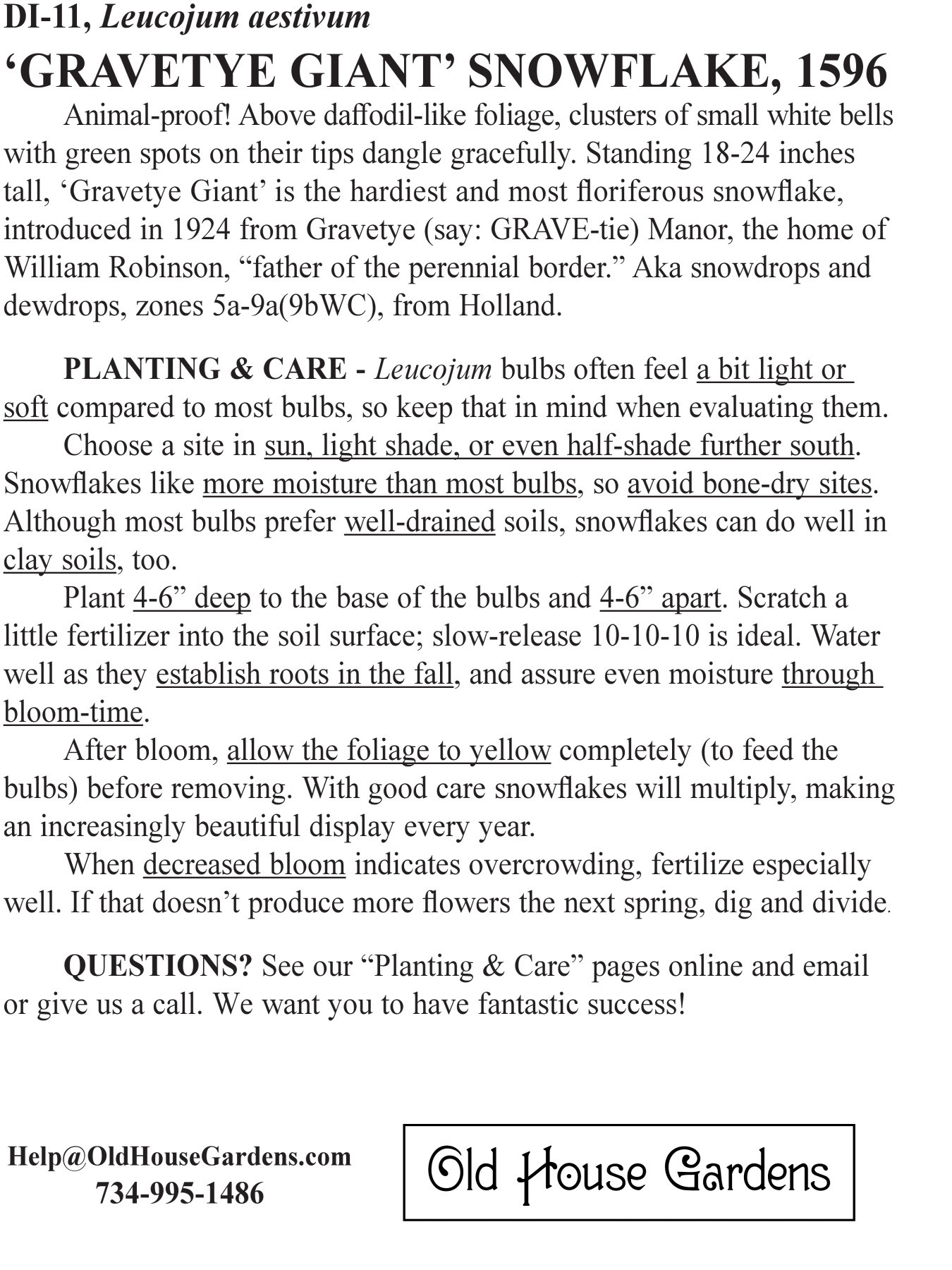 Animal-proof! Above leaves that look like a daffodil's, clusters of white bells tipped with green dots dangle gracefully. Standing 18-24 inches tall, 'Gravetye Giant' is the hardiest, most floriferous snowflake, introduced in 1924 from Gravetye Manor (say GRAVE-tie), the home of William Robinson, "father of the English perennial border." And even pocket gophers leave them alone! Aka snowdrops or dewdrops (especially in the South), zones 5a-9b, from Holland.
SUB TYPE wildflower
ZONES 5a-9b
HEIGHT 18-24"
BLOOM SEASONS spring
LIGHT full sun, half sun, light shade
PLANTING & CARE
Choose a site in sun, light shade, or even half-shade in the South. Snowflakes like more moisture than most bulbs, so avoid bone-dry sites. Although most bulbs prefer well-drained soils, snowflakes can do well in clay soils, too. They are also highly animal-resistant.
Plant 4"-6" deep to the base of the bulbs and 4"-6" apart. Scratch a little fertilizer into the soil surface; slow-release 10-10-10 is ideal. Water well as they establish roots in the fall, and assure even moisture through bloom-time.
After bloom, allow the foliage to yellow completely (to feed the bulbs) before removing. With good care snowflakes will multiply, making an increasingly beautiful display every year. When decreased bloom indicates overcrowding, fertilize especially well. If that doesn't produce more flowers the next spring, dig and divide.
Learn more about growing and enjoying snowflakes at our Fall Diverse Newsletter Archives and Bulbs as Cut-Flowers page.