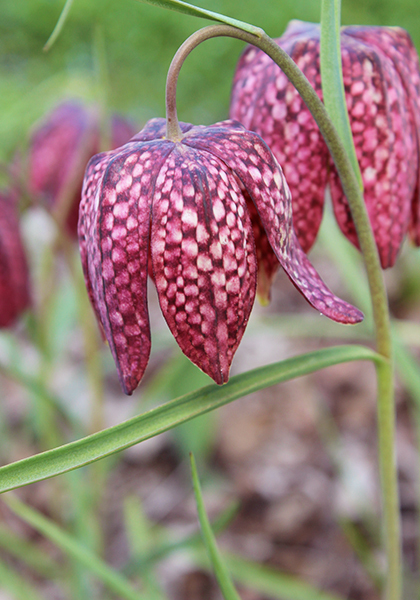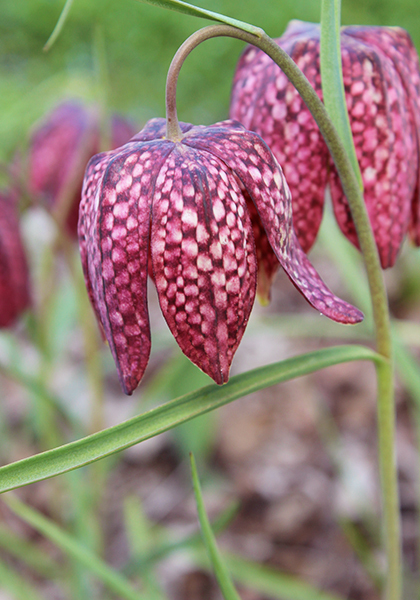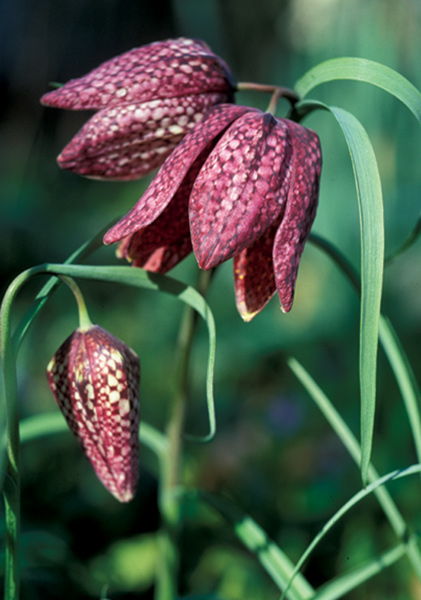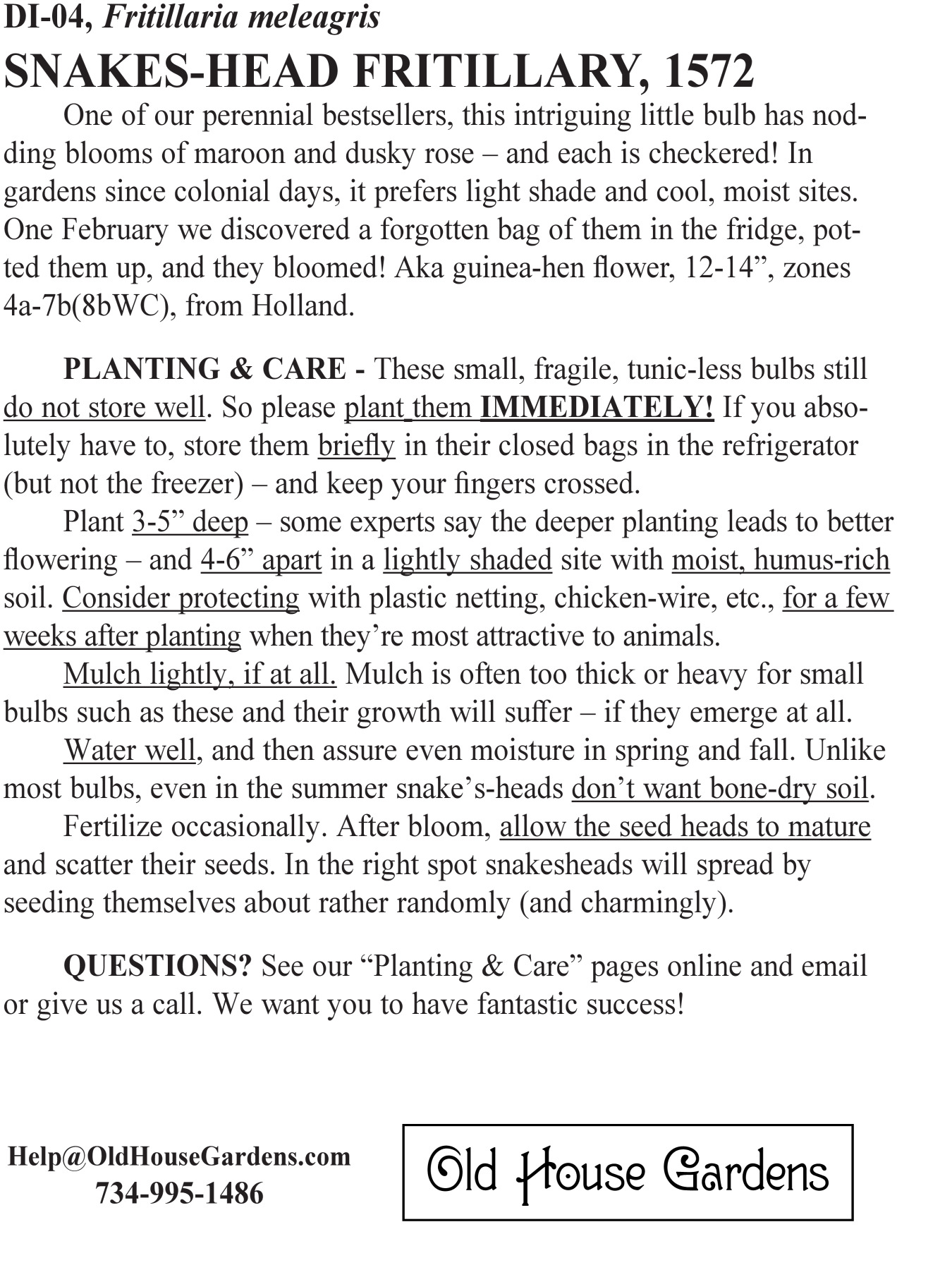 One of our perennial bestsellers, this odd little bulb has nodding flowers of maroon and dusky rose (or occasionally white), and each is checkered! Grown since colonial days, it prefers light shade and cool, moist sites. We forgot to plant some until February one year and they still bloomed! Aka guinea-hen flower, 10-12", zones 4a-7b(8bWC), from Holland.
SUB TYPE wildflower
ZONES 4a-7b(8bWC)
HEIGHT 10-12"
BLOOM SEASONS spring
LIGHT half sun, light shade
PLANTING & CARE
Plant ASAP when you receive them in October. Though our snake's-head bulbs are wax-dipped — which helps a lot — they are naturally small, fragile, tunic-less bulbs that are never happy in storage. If you absolutely have to, store them briefly in their closed bags in the refrigerator (but not the freezer) — and keep your fingers crossed.
Plant 3"-5" deep — some experts say the deeper planting leads to better flowering — and 4"-6" apart in a lightly shaded site with moist, humus-rich soil. Consider protecting with plastic netting, chicken-wire, etc., for a few weeks after planting when they're most attractive to animals.
Mulch lightly, if at all. Mulch is often too thick or heavy for small bulbs such as snake's-heads and their growth will suffer — if they emerge at all.
Water well, and then assure even moisture in spring and fall. Even in the summer, unlike most bulbs, snake's-heads don't want bone-dry soil. Fertilize occasionally. After bloom, allow the seed heads to mature and scatter their seeds. In the right spot snake's-heads will spread by seeding themselves about rather randomly (and charmingly).
Learn more about growing and enjoying snake's-head fritillaries at our Fall Diverse Newsletter Archives.