Our New, Fall-Only Catalog is Coming Soon!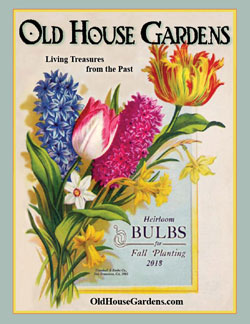 We're taking our new catalog to the printer tomorrow, which means you should have it in your hands by the end of the month. Woo-hoo!
One big change this year is that we're sending TWO catalogs – one now for fall-planted bulbs only and a separate catalog of spring-planted bulbs in January. By doing it this way our spring-planted catalog will be based on the results of the entire growing season rather than hopeful predictions made in mid-summer.
As always, we think our new covers are amazing – and you can take a peek at them here.
P.S. If you've moved since last fall, please call or email us with your new address right away so you don't miss this one!