Thanks for a Great Fall – And Now on to Our Next Catalog!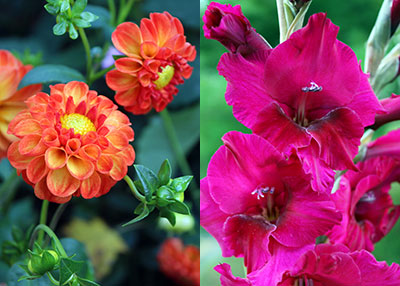 Thanks for giving so many of our heirloom bulbs a good home this fall. May they reward you with a winter full of anticipation and a spring and summer full of beauty.
After a day off to catch our breath, we're now hard at work on our next catalog which we'll mail in January. No need to wait for the catalog for spring-planted bulbs though. They're available at our website now!
We trialed a lot of new heirloom dahlias and glads this past summer, and we're planning to add at least 5 dahlias to our new catalog (including 'New Baby', pictured here), 3 glads (including 'Plum Tart'), a fabulous new heirloom crocosmia . . . and who knows what else?
So stay tuned, and Happy Thanksgiving!