Country Gardens Spotlights Our Urban Micro-Farms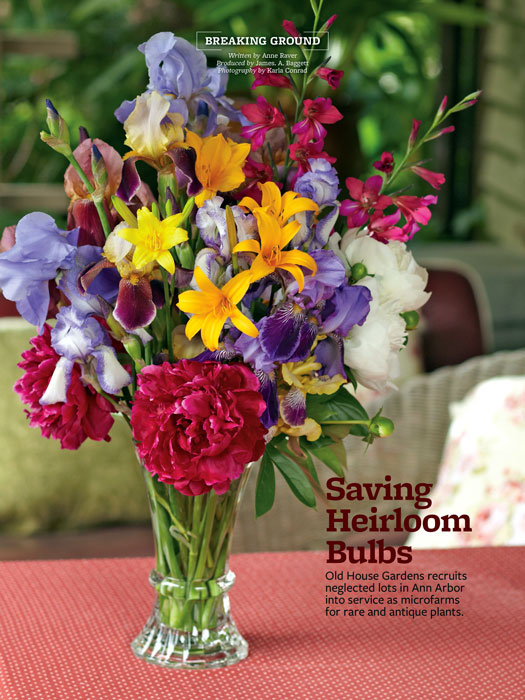 We're proud that Country Gardens featured our Ann Arbor micro-farms in this wonderful article by Anne Raver in their 2014 summer issue.
In his editor's letter at the front of the magazine, James Baggett praises us as part of a "new generation of sustainable farmers." James lives in a charming early-1900s bungalow in Des Moines and is a long-time friend of OHG. We had a lot of fun with him and his crew when they visited us for the photo shoot.
Click on any page below for a larger, readable version.
To see and learn more, check out our OHG micro-farms page.
A late-spring bouquet of heirloom iris, peonies, early-blooming 'Orangeman' and 'Gold Dust' daylilies, and true Byzantine glads, arranged by Vanessa Elms, our VP for Bulbs, and photographed by Karla Conrad.