Thanks for your interest in joining our team!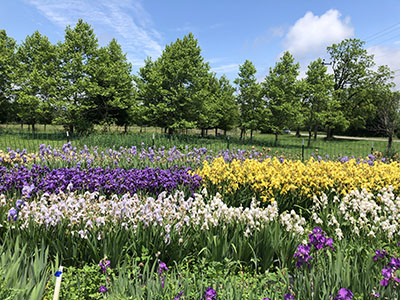 Iris in bloom
WHO WE ARE: Old House Gardens is the world's only mail-order source devoted entirely to antique flower bulbs. Since 1993 we've been tracking down rare, historic bulbs around the world, researching their histories, growing some ourselves and recruiting small farmers to grow the others for us, and sharing them with gardeners through our mail-order catalog and website. Learn more about us.
WHEN WE NEED HELP: March to November
THE JOB — GARDEN CREW MEMBER: Old House Gardens is hiring for garden crew members to help plant, weed, water, divide, and otherwise care for iris, daylilies, dahlias, and other rare bulbs in our gardens.
REQUIREMENTS:
Enjoy working outdoors
Able to lift 40#, stoop, bend, kneel, carry
Operate garden tools and equipment
Excellent communication skills
Accurate record keeping
Organized and efficient
Quick learner, critical thinker
Hard working, dependable
Able to work independently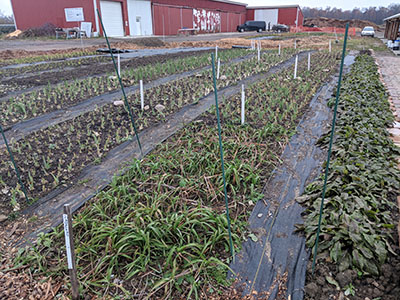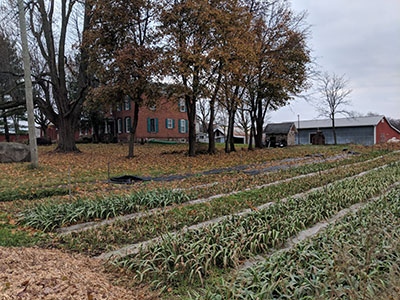 PAY & HOURS:
Starting pay is $15 per hour, 3-4 days per week, M-F, occasional Sundays in April
THE NEXT STEP: Complete our application.
Questions? Email Rita@oldhousegardens.com or call (734) 995-1486. We'll look forward to hearing from you!