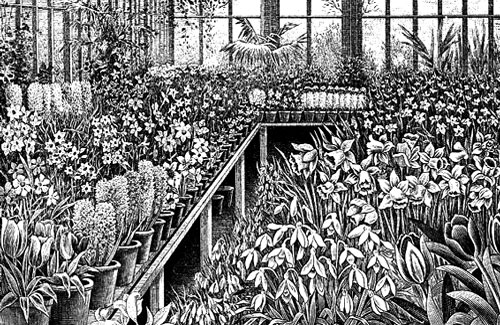 FORCING is fun, and end-of-season bulbs are often deeply discounted at local garden centers – so why not try blooming a few indoors this winter? Some are easy enough for children, while others require more finesse. For inspiration and tips, see our Forcing Bulbs How-To page and our Forcing Bulbs newsletter archives.
STORING tender bulbs like dahlias, glads, and tuberoses is even easier (although please remember that it's also fine to just let them go). For our expert advice, see the "Winter Care" sections throughout our spring-planted Planting and Care page.
Read November's News, Alerts, & Quotation.