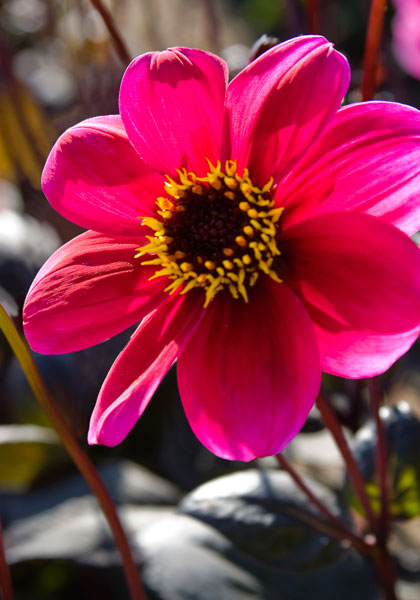 Renowned garden designer and author Mary Keen says dahlias – including some of our heirlooms – are "an indispensable feature" of her Gloucestershire garden.
In her long career, Keen has worked on many grand gardens, including those of the Rothschilds. At home, as she wrote in the July 2017 issue of Gardens Illustrated, she prefers the informal look of "a mingled matrix with a few spots of larger, brighter plants." In this setting, "dahlias are a much better bet than roses."
Along with the single red Dahlia coccinea, she favors "strong pinks and reds – 'Grenadier', 'Pontiac', 'Fascination', 'Roxy' – pale pink 'Gerrie Hoek', and pale-yellow 'Glorie van Heemstede'."
And here's a tip: Mary says if you use too many "attention grabbers" such as tulips, peonies, delphiniums, and dahlias, "planting lacks depth and mystery." But "you can scale down the impact by choosing more subtle forms" such as single, cactus. and waterlily dahlias which "lighten a planting better than a dinner-plate flower."
'Gerrie Hoek',
water-lily dahlia

'Glorie van Heemstede'
water-lily dahlia

'Juanita'
cactus dahlia
Read March's News, Alerts, & Quotation.