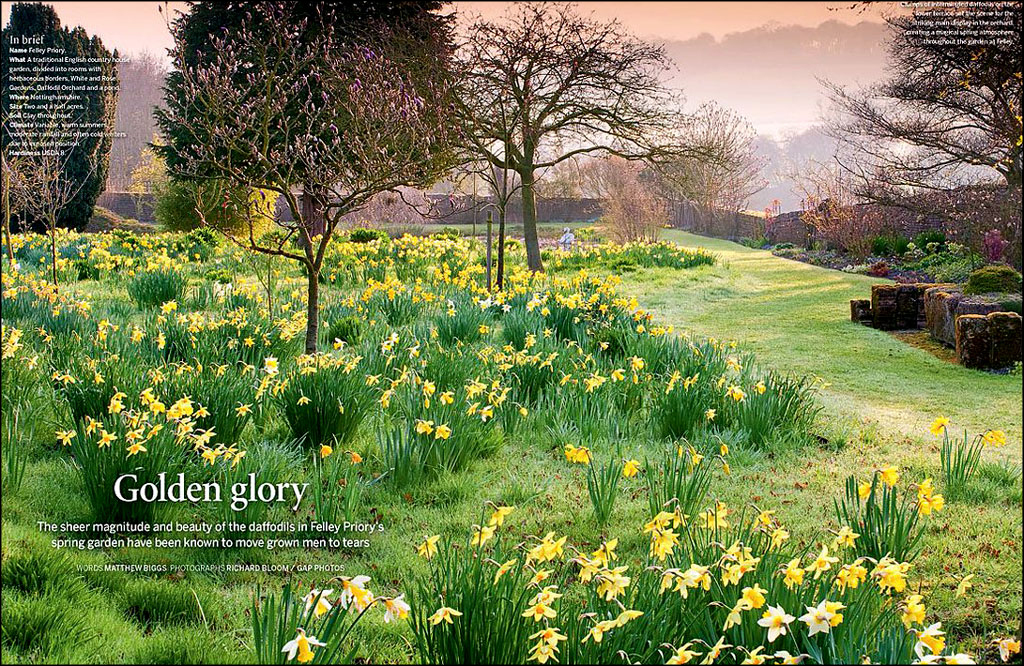 Featured on the cover of Gardens Illustrated, Felley Priory's Daffodil Orchard is the "crowning glory" of its "renowned gardens" – and filled with nothing but heirlooms.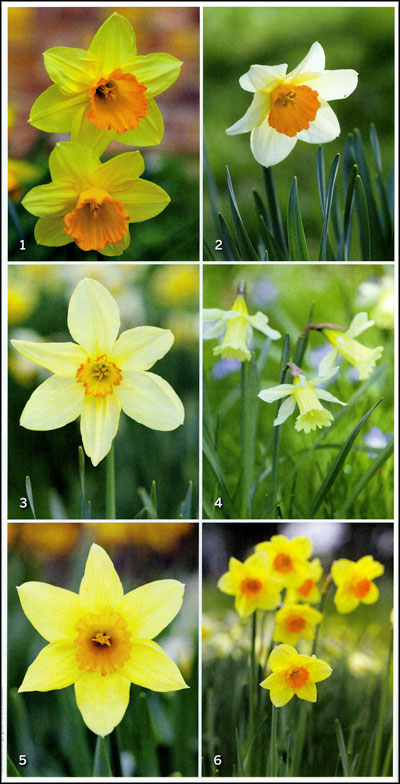 The Priory has been in the Chaworth-Musters family since 1822, but most of the daffodils were planted in the 1940s. Since then, many of their names had been lost, so the Priory asked three experts – including our friend Ron Scamp – to help identify them.
Among those they recognized were 'Beersheba', 'Mrs. R.O. Backhouse', 'Trevithian', 'Van Sion', and 'W.P. Milner', but many others "were deemed to be natural hybrids . . . or old cultivars whose names have been lost."
Nameless or not, the Priory's daffodils were so impressive that the experts "were spotted standing under an old pear tree, dabbing their eyes with their handkerchiefs, overwhelmed by the magnitude and beauty of the display."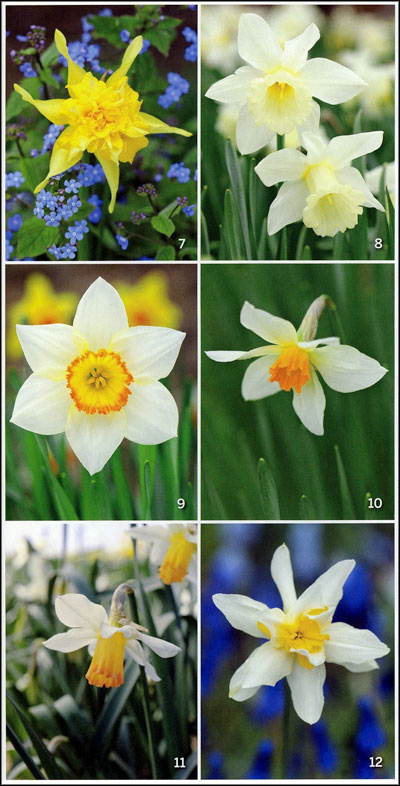 The article also includes photos of "12 Great Cultivars for Naturalizing." We offer eight of them: 'Bath's Flame', 'Beersheba' ("attracts the notice of all by its glittering whiteness," said the great E.A. Bowles), 'Croesus', 'Lucifer', 'Mrs. R.O. Backhouse' (named by breeder Robert Backhouse in memory of his wife), 'Sulphur Phoenix' ("double flowers of bright lemon and pale cream with good weather resistance"), 'Van Sion', and 'W.P. Milner' (named by breeder Henry Backhouse for his brother-in-law).
Even if – alas! – you don't have an old orchard, you can start your own magnificent display of long-lived heirloom daffodils by ordering now for October delivery.