Shipping Starts Next Week! (And Now is Still a Great Time to Order!)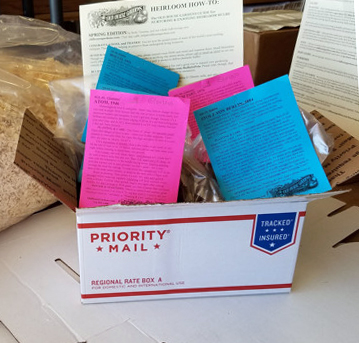 Winter aconites and snowdrops are blooming here in Ann Arbor, and most overnight lows are finally above freezing – which means we can start shipping right on time this year on Monday, April 1. Woo-hoo!
We still have plenty of incredible spring-planted bulbs waiting to add their beauty and fragrance to your summer garden. Too busy to shop? Just choose one or two of our seven easy samplers and you're done. Or check out all of our fabulous dahlias, iris, daylilies, glads, tuberoses, crocosmia, crinums, rain lilies, and true lilies – and order yourself some summer excitement now!